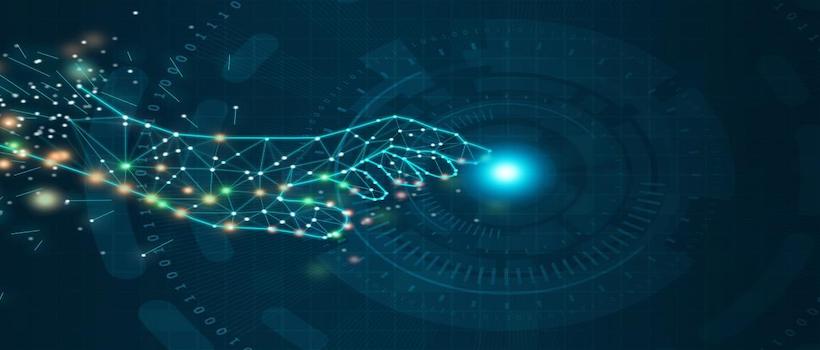 Given the circumstances, many organizations undecided about digital transformation had to take the step in 2020, and the trend continued in 2021. The transformation was fast-paced due to COVID-19, a black swan event. But as we step into 2022, what does digital transformation mean for these as well as new businesses? What will continue and what new things can we expect? In this article, we talk about the factors that will play an important role in defining digital transformation across industries in the years to come.
Factors Defining Digital Transformation In 2022
We already talked about Top 10 Technology Innovations we can Expect in 2022. But as we know, digital transformation strategy and execution is not only about technology but also about people (industry and organization culture) and processes. And of course, other factors that are associated with intermediary industries and markets also play a role in overall digital transformation. These include macro trends, global policies, new innovations and breakthroughs, speculations around upcoming trends and their impact on work in progress, and a lot more. Let's take a look at some of the prominent ones that are likely to have the biggest impact.
Deployment Of More Complex 5G Millimeter Waves On The Way

5G adoption in 2021 remained on track, as expected, but the deployment happened in the sub-6GHz bands. We can now expect the deployment and growth of more complex 5G millimeter waves. The low band 5G frequencies often feel only slightly faster than LTE despite being about twice as fast. This made some consumers unsatisfied as they felt that the promised speeds were not delivered. 5G millimeter bands will change that. mmWave has an edge over the existing 5G as it increases network capacity and efficiency, offers low latency, and delivers faster speed. So we can fairly say that even the trend of 5G is moving towards advancement. The deployment of mmWave will encourage consumers to not just adopt faster networks but also the devices that support them. A lot of companies such as Qualcomm, Samsung, Ericsson, and more are already developing network infrastructure that supports 5G mmWave.

Semiconductors To See More Investments

As the 2020 pandemic drove a tech explosion, we saw more adoption of technologies that enabled businesses to function without disruption, effective communication, and productivity tools, and many more. This unseen growth or unprecedented demand for enabling technologies also caused a semiconductor chip shortage, as was evident from 2021 where we saw delays in production times of almost everything from a cell phone to automobiles. This is why we now see large investments in semiconductors to avoid similar situations in the future. Companies like Intel and Samsung, for example, have announced huge investments to build fabrication plants around the globe. While the impact of these investments may not be felt immediately, we can still expect these investments and developments to play a crucial role gradually down the line.

Hybrid Advancements To Accommodate The Mega Shift In The Future Of Work

As expected, and as can be seen globally, remote work continues even at places where the pandemic has nearly waned. Companies across every industry are offering permanent, flexible, and hybrid working modes. And because such modes of working come with their own set of challenges such as ineffective communication and collaboration, we can expect more advancements in the tech space that cater to these challenges. These advancements apply to both hardware and software and enable superior quality collaboration for people connecting from different places. Microsoft Teams, Zoho One platform are examples of it. We can expect more in this space in terms of better collaboration and innovation.

More Scrutiny And Regulations For Tech Giants

Tech giants can expect intense scrutiny from governments across the world. The infamous monopolistic practices of major companies such as Facebook, Google, Amazon, etc, have created a lot of noise and raised an alarm among the users as well as legislators and governments. However, to expect a major antitrust reform is highly unlikely, at least in the near future. Even then, the need for regulating how these companies collect data and use it to have more control over users' lives is clearly visible and we can see some progress gradually over the next decade, if not sooner. For others venturing into similar businesses, they can learn and establish themselves as brands that protect consumer data and offer better privacy to avoid similar challenges.

Privacy First Approach For The Next Wave Of Tech Regulation

Customers today are used to enhanced customer experiences. At the same time, with so much buzz around privacy concerns, they have become cautious about the data they volunteer to share with different apps. Taking note of that, some companies position themselves as  "privacy companies." Apple is a fine example of that. Now the challenges right in the face of businesses around the world are how do they strengthen their customer experience strategy and stay ahead of the competition with limited data or with thoughtful data practices. They also need to be transparent about how they collect data, how they use it, and how they will respond in case of data breaches, and how capable they are when it comes to cybersecurity. Simply put, they need to look for new sources of data and learn about how they will use it while maintaining the same level of customer experience.

The Synergy Of Hybrid And Multi-Cloud

A major enabler, cloud technology, is set for an upgrade to how it is deployed. Hybrid cloud is the next big thing. Hybrid cloud refers to a cloud environment that is made up of on-premises infrastructure, private cloud services, and a public cloud, with orchestration among the various platforms. By leveraging an optimal mix of public and private clouds, companies aim to resolve challenges around computing and storage, including security and data access. Google Anthos, VMware, AWS Outposts, IBM Red Hat are some of the offerings by leading companies to help enterprises benefit from the power of hybrid cloud. 2022 will also witness the adoption of the multi-cloud model where companies will be seen using more than one public cloud to solve their business challenges, and it is going to get mainstream eventually due to the necessity of implementing it.

Everything-As-A-Service

We have witnessed how capital expenditures for software and infrastructures have been replaced with the OpEx model where technologies are procured based on a consumption basis. Whether it is enterprises or consumers in general, users want to pay for services as they use them and when they want them. With the growing popularity of this much more convenient and affordable model (in most cases), everything-as-a-service can be expected to reach its peak in 2022. SaaS companies for enterprises will benefit greatly from this shift. This shift has and will continue to enable digital transformation at a faster pace as enterprises can conveniently adopt new technologies without worrying about high one-time capital costs or the investment getting drowned in the event of the technology becoming obsolete.

The Metaverse

In our earlier blog post titled Facebook's Transition to Meta: Metaverse, Controversies, and the Future, we mentioned how the metaverse will let you share immersive experiences with other people even when you can't be together and the company is really optimistic about its growth in the near future. While one thing is for sure that we won't be living in an envisioned metaverse anytime soon, we can still expect other companies to follow the trend. Microsoft, for example, recently launched "Mesh for Teams," a metaverse-like product that allows people to create powerful 3D avatars of themselves for meetings where they don't want to be on camera. We can expect more metaverse-positioning by companies over the decade, starting this year.

NFTs

This year we saw the rise of NFTs. We witnessed a lot of investments as well as noteworthy developments in the NFT space- the sale of NFT for $69 million by digital artist Beeple, to say the least. While from a distance we may say that NFT applications have been limited to, or the ones that caught mainstream media's attention were limited to arts and game tokens, in the coming year, we'll see more NFT use cases in business, given its desirable characteristics such as tradeability, security, indivisibility, and standardization, in addition to scarcity.

Elevated Need For Talent

To catch up with the advancements in technologies and new innovations as well as to reap the maximum benefits by getting an early advantage, tech companies and digitally transforming enterprises in general need talent that can help them quickly. The time spent in setting up in-house teams and training can often cost them opportunities. This is something we have seen in the past and we will continue to see in the future as well. The coming year will drive the need for skilled talent and would require companies to attract, nurture and retain talent in smart ways. This is where enterprises can leverage the services of companies like [x]cube LABS that help organizations that do not have teams to help them build digital solutions quickly. Instead of recruiting and training teams, you can work with a partner like [x]cube LABS and achieve results sooner.
2022- Another Year Of More Technical Advancements
Undoubtedly, the momentum given by the pandemic to digital adoption will go a long way. Companies that were earlier resistant to adoption for various reasons were compelled to take the step to stay in business. As of today and in the near future, digital transformation isn't just about survival but also about staying profitable, efficient, relevant, competitive, and customer-centric. While on one side we see enterprises transforming rapidly, we also see innovation and new technologies being explored with equal pace. We are yet to see how each of the factors impacts the overall digital transformation landscape in general and how successful the emerging and new technologies will be. But one thing is certain, it will be more than 2020 and 2021.
["source=xcubelabs"]