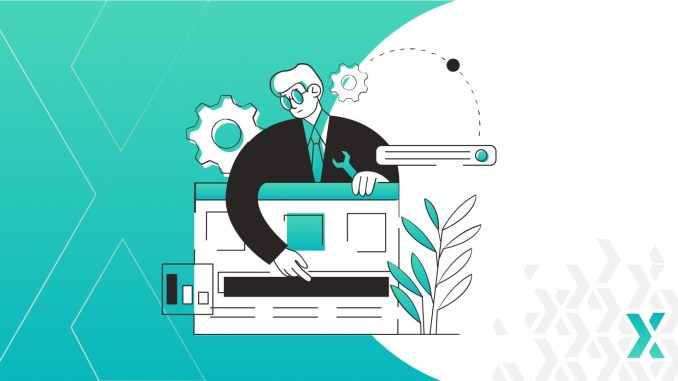 As a CTO, you need to stay up to date on the latest and greatest in the tech world. Following new trends and developments is a must if you don't want to fall behind the competition.
But how do you sift through the noise? How do you choose your sources of information? After all, you can't follow every valuable resource out there.
With so much content vying for your attention, it can get pretty hard to decide what's worthy of your precious time. Not to mention keeping up with your other responsibilities, like, say, helping your CEO run a business.
That is why, having your best interests at heart, we've compiled a short and sweet list of the best tech blogs to follow as a CTO to make sure nothing relevant escapes your notice.
1. CTO Vision
You know The Lord of the Rings, right? "The one ring to rule them all"? Well, if there's one resource for CTOs to rule them all, it's CTO Vision.
CTO Vision offers you a broad selection of articles on a wide variety of topics, including cloud computing, AI, and cryptocurrencies.
2. The CTO Advisor
Keith Townsend is an experienced CTO advisor. He has been working in the tech industry for the past 20 years. This is his blog.
Townsend uses The CTO Advisor to share his precious insights through writing and podcasting. You can find both on the site, and both come highly recommended.
3. High Scalability
This one takes the cake as far as "content over form" is concerned. And "looks can be deceiving." And "don't judge a book by its cover." Just click on the link and you'll know what we mean.
However, if it's reliable, educational, trustworthy information on supporting user growth you're after, High Scalability is second to none.
4. CIO Journal
Backed up by the full might and prestige of The Wall Street Journal, CIO Journal should for all intents and purposes be your go-to choice, for a variety of reasons.
We especially recommend it if you like your articles to be neatly separated into categories. Some of these include "Security," "Analytics," and "CEO Reads."
5. IT Professional
This is a digital version of the printed magazine, which is a renowned authority on all things tech.
IT Professional publishes high-quality, peer-reviewed articles for IT executives, project managers, researchers, and application developers.
6. Harvard Business Review
Harvard Business Review offers a variety of both digital and analog content, including books and magazines.
Some cool additional features are also available, such as highlights picked by the editor. "Management Tip of the Day" and "Best of the Issue" are but a couple of examples.
7. Searchmetrics
Searchmetrics is a respected blog about online marketing and SEO.
They provide a unique window into the world of search and how you can move up in it.
8. Crunchbase News
Apart from the usual tech suspects, Crunchbase News stands out from the crowd by embracing a wider scope of subject matter.
For instance, they provide articles on topics such as diversity, where you can find texts on women in tech.
9. CIO
Simply put, CIO is the place to be for all the business technology executives.
Whether you're a CTO, CIO, or just interested in tech, you'll find tons of content to your liking here.
10. The Hustle
If you're looking for something more on the entertainment side, yet still highly informative, you're going to love The Hustle.
This blog is chock-full of fascinating articles wrapped in neat, hilarious packages. We can't recommend it enough.
11. TechCrunch
TechCrunch is a source of breaking tech industry news dedicated to both beginners and experts that covers businesses ranging from startups to established firms.
This blog has 13 million followers who generate around 26 million monthly page views and it has all the tech news, trends, and reviews you may need as a CTO. It will provide you with a variety of helpful materials and analyses, too.
You can also watch the video reports with some valuable insights from events that TechCrunch hosts around the world.
12. Gartner
We highly recommend checking out the leading business research company for IT, HR, finance, marketing, sales, services, and top strategistsㅡGartner.
It's the #1 place for informed decision-making that "delivers actionable, objective insight to executives and their teams." Those insights are delivered through meticulous, proprietary research methodologies to ensure all the observations are independent and objective.
Gartner consists of 2,150+ research and advisory experts who will understand your role, business, and industry to help you boost your IT strategy.
13. Forrester
The next position on our list is another research and analysis company, Forrester, which works with tech leaders like IBM, Oracle, SAP, Google, Amazon, Tibco, HP, and Sony to deliver business strategies for top technical managers.
In addition to research materials, webinars, events, and podcasts, they provide regular subject-matter analysis on various topics from the viewpoint of IT leaders.
These posts will assist you in building strategies, justifying risks and decisions, and improving business operations. Their areas of expertise include: customer experience management, marketing, content management, mobile app development, etc.
What might interest you most is there's a separate section for CIOs, with insights useful for VPs, CTOs, and other IT leaders alike.
14. CIO Insight
CIO Insight, called "the voice of the CIO community," is an ideal website for IT decision-makers, systems integrators and administrators, and IT managers that want to stay informed about emerging technologies, software developments, and trends in the IT security and management industry.
The blog provides top industry experts with recommendations on software solutions for IT leaders to help you identify and solve key business challenges and think more strategically.
Bonus: Twitter feeds
You don't always need long articles to provide valuable insights or start stimulating discussions. Sometimes, all you need is a short snippet of information. Like a tweet.
Which is why we thought you could also benefit from us including some Twitter feeds for you to follow in this article. Here they are:
@TheNextWeb

@TechCrunch

@ForbesTech

@NYTimesTech
If Twitter's your thing, head over to the site or open the app and follow these accounts.
Any one of them will bring you closer to all the recent tech updates, 280 characters at a time.
Final thoughts on 14 best tech blogs all CTOs should be following
If you're pressed for time but want fresh, regular, high-grade updates on every notable piece of news from the world of technology, look no further.
This comprehensive list will equip you with the most valuable blogs for CTOs to follow. We hope it will help you manage your time more efficiently, get all the info you're after, and become a better CTO in the process.
Additionally, if you're on the lookout for more resources to help you grow in your role as CTO, here are some suggestions from our blog:
10+ Must-Read Books for CTOs
10 CTOs to Follow That Will Fill Your Twitter Feed with Inspiration
The Ultimate Guide for New CTOs and Tech Executives—with Advice from 17 Tech Leaders
We also hold regular live streams with industry leaders from all over the world as part of our Tech Leaders Hub initiative. Check out an ebook we put together based on articles from this series or subscribe to our newsletter and stay up to date on upcoming sessions.
If you need any support with software development, we can help with that. And if you have any other questions or comments, feel free to drop us a line here. We'll get back to you before you know it!
["source=stxnext"]