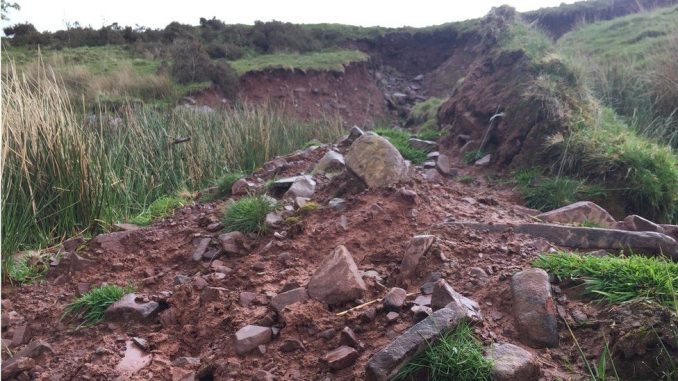 Reservoirs in the Brecon Beacons are increasingly being polluted by landslides that have been described as a "dramatic" warning of climate change.
Extreme rainfall in recent years has led to an increase in the slips, the National Trust and Welsh Water said.
They result in the water being supplied to 1.5 million homes and businesses turning "rosé" pink and requiring additional treatment.
Thousands of trees are being planted to stabilise land near the reservoirs.
The pink-tinged water that may, on occasion, come out of the taps in thousands of homes that "looks like a mild rosé wine" is a tangible – and worrying – example of the impact global warming is already having on Wales, according to Keith Jones, the National Trust's adviser on climate change.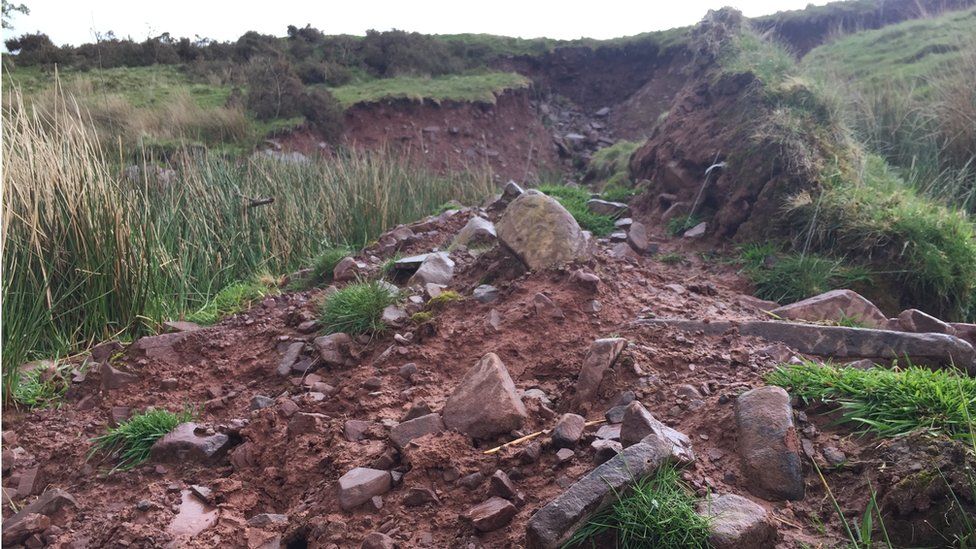 Standing in front of a giant, orange scar in the side of Cwm Crew valley in the southern Beacons, he points to the stream below which carries landslide debris into the nearby Cantref reservoir.
It supplies drinking water for Cardiff and parts of Swansea.
In total, the Brecon Beacons reservoirs supply 1.5m homes and businesses across south and mid Wales.
Landslips were never unusual on these steep-sided slopes, Mr Jones explains, but are now happening with increasing regularity.
A quick glance further up the valley towards the summit of Pen y Fan – the highest peak in south Wales – and two more are clearly visible, with a further "seven or eight" out of sight, he says.