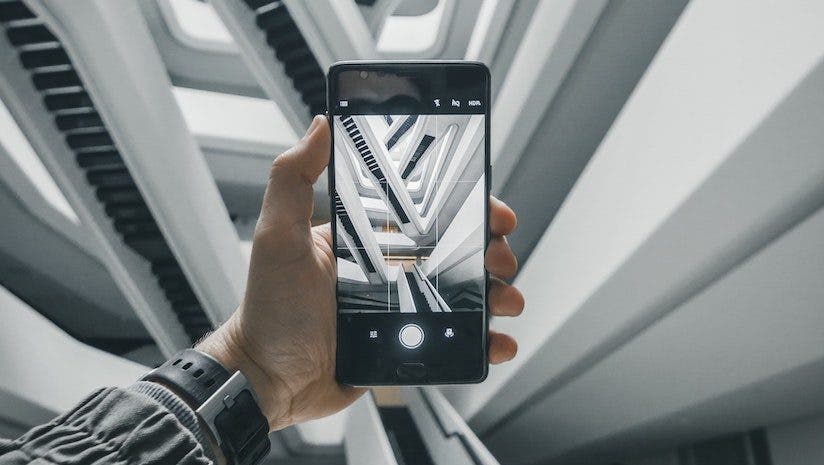 Ilove my Sony mirrorless camera with interchangeable lenses, but I don't always have it with me. Often, I'm traveling with my family or out with friends where a large camera and lenses would be impractical. My iPhone, however, is constantly with me. Mobile photography has come far in recent years. Even so, a few essential accessories will go a long way to improving your iPhone photography and user experience. Below are some of my favorite accessories for smartphone content creation.
Joby GorillaPod Mobile Mini Stand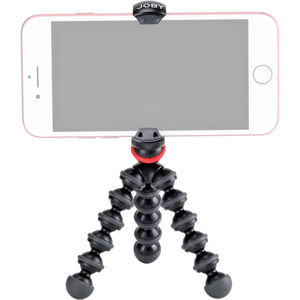 This is a low-cost, versatile tripod for your smartphone. It can handle up to 325 grams and is both flexible and multifunctional. It's little, but it's also light and surprisingly easy to transport when compared to a typical tripod. It is well-built and uses premium materials such as aluminum, ABS plastic, and rubber, allowing it to withstand a lot of abuse. If you are a mobile content creator, the Joby is a fantastic product that offers excellent value for money!
Joby GorillaPod Mobile Rig with Vlogging Kit
If vlogging is your thing, then this kit has you covered. This bundle comes with a Joby GorillaPod Mobile Rig, H&A VideoMini, HA-CVMH&Ampact On-Camera Microphone and a Ulanzi W49.  The GorillaPod is equipped with bendable arms and is built for content creators. You can make professional-looking videos, vlogs, and YouTube videos. The GorillaPod Mobile Rig securely mounts your smartphone, lights, and mics and is flexible, portable, and simple to use.
Peak Design Mobile Tripod
This is the world's smallest and most robust premium mobile tripod. It's made of anodized aluminum and magnetically links to your phone. My favorite part is the ball head which allows you to make precise adjustment to your composition. For video and selfies, it can also be used as a kickstand or a grip. You can deploy it in either portrait or landscape orientation. Rubber feet increase stability and reduce vibrations. It even includes a handy tool for quickly adjusting the ball head tension.
Peak Design Mobile Creator Kit
This is how mounting gear should be made! Our smartphone is often at the center of our filmmaking and photography world, and it deserves this rugged, versatile mounting hardware. The kit includes a SlimLink phone mount and additional hardware to connect it to Arca tripod heads, 1/4-20″ mounts, GoPro mounts, and the Capture Camera Clip.
DJI OM 4 SE Handheld Smartphone Gimbal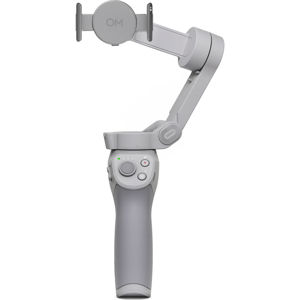 This is by far my favorite smartphone gimble. It is simple and intuitive so you can unfold and deploy it in seconds. The magnetic design allows you to quickly attach your smartphone without any fuss. With ActiveTrack 3.0, tracking subjects is super easy. With a quick tap, you can keep friends, kids, or even pets in the picture. Story Mode will make you look like an expert editor with its many user-friendly templates.
Moment M-Series Lens Cap for Fisheye 15mm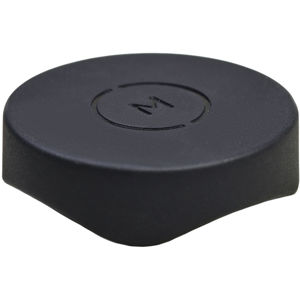 Do you want to attach a Moment fisheye 15mm, tele 60mm, or macro lens to your iPhone? If so, then you really need this little lens cap to protect the front from drops, scratches, and the occasional tumble.  It fits the front perfectly and has a nice, attractive matte finish.
Moment O-Series Lens Mount for iPhone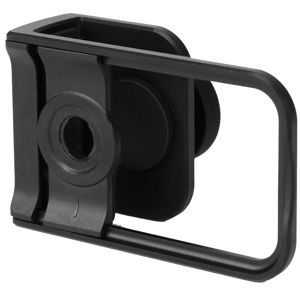 You can effortlessly attach any O-Series lens to your camera phone with the Moment O-series Lens Mount. Its multi-directional design makes moving up, down, right, or left a breeze. You can mount it on the front or rear cameras. I really like the ability to mount a Moment lens to my front-facing camera because I can capture much better selfies, stories, and vlogs.
Moment M-Series Rear Lens Cap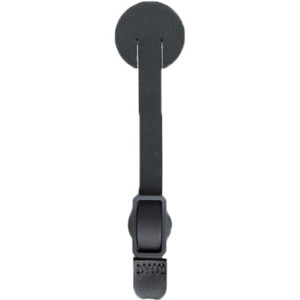 Any of your Moment M-Series lens caps can be upgraded with a rear lens cap. Simply stick the rear lens cap to the front of your existing M-Series lens cap to protect both the front and back of your lens. The robust attachment leash keeps your Moment lens nearby, while the press-fit rear cover keeps the back opening clean and safe.
Moment Tele 58mm Lens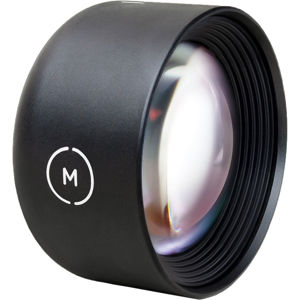 Without employing the digital zoom, the Moment Tele 58mm Lens brings you closer for tighter, crisper shots. When fit over a single lens camera or the wide side of a dual lens system, you can reach 2x optical zoom. When mounted over the iPhone telephoto lens, you can obtain 4x optical zoom.
Moment M-Series 1.33x Anamorphic Lens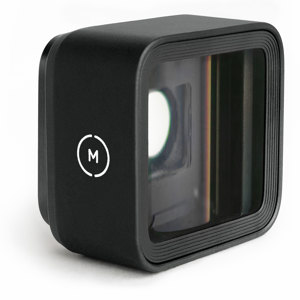 Typical lenses record images in a 16:9 aspect ratio. However, this anamorphic lens captures images in a 2.40:1 aspect ratio, making it suitable for widescreen viewing. It also adds black bars to the top and bottom of the video to give it the traditional cinematic flair. Without an anamorphic lens, you would have to cut off the footage at the top and bottom of the scene to achieve the same look.
Moment Macro 10x Lens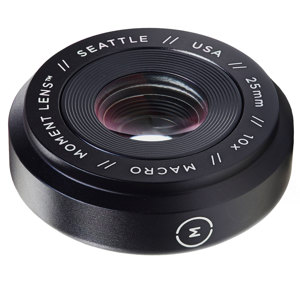 With this lens on your smartphone, you can get up to one inch away from your subject and catch details you've never seen before. It comes with a convenient retractable diffuser hood. When it comes to macro photography, shadows are the biggest enemy. The removable diffuser hood attaches to the front of the lens to deliver evenly filtered light across the entire subject. It's also designed to serve as the ideal working distance for the lens.
Moment Wide 18mm Lens
For mobile photographers and filmmakers, the Moment Wide 18mm M-Series Lens is an everyday, go-to wide-angle lens. Your phone can capture twice as much in your field of view. The lens is made of high-quality optics, allowing you to capture gorgeous, sharp, and rectilinear smartphone images and videos without fisheye distortion. It is constructed of aerospace-grade metal and hand-polished glass similar to that used in high-end 4K film lenses.
Moment Fisheye 14mm Lens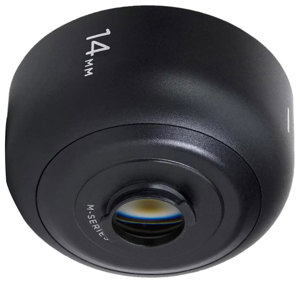 This fisheye 14mm lens allows you to get extremely close to the action while still being able to capture the photo. A fisheye lens is the go-to lens for photographers and filmmakers when photographing near subjects, tight interiors, or enormous buildings. Just as importantly, in night mode, this lens produces a wider and higher-quality image than the extremely wide lens on most current phones.
Flashpoint M1 Mini Mobile Phone Flash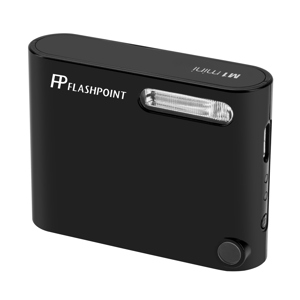 The Flashpoint M1 Mini is more than just a smartphone auto flash. It can achieve proper exposure even in challenging lighting conditions. It can attach magnetically to your smartphone for added convenience. The M1 Mini is also a Bluetooth master transmitter that connects and controls all Flashpoint R2 family wireless flashes and strobes — from zoom mini speedlights to 1200ws rapid monolights — using the M1 Mini APP for iOS smartphones.
Ulanzi VL-49 Rechargeable Mini RGB Light
This is a versatile mini, pocketable video light for mobile creators. It features both RGB and CCT modes so you can provide vibrant colors or control the temperature of your scene. The color temperature range is 2500-9000K. I also love that the back of the device is magnetic, and it comes with three cold shoes sites if you need to attach other peripherals.
You just can't beat the convenience of a smartphone for creating content on the go. With just a few accessories and add-ons, you can make your iPhone photography experience much richer and more enjoyable.
["source=adorama"]