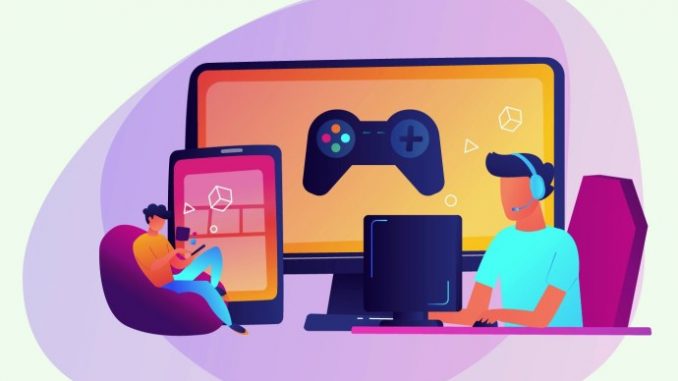 The online gaming industry in India is expected to generate a revenue of INR 11,900 Cr by financial year 2023, growing at 22% CAGR, according to a report by consulting major KPMG and industry's self-regulatory body, Indian Federation of Sports Gaming.
With a market share of 85%, mobile phones are recorded as the major contributor to online gaming revenue in India. While computers and tablets accounted for a mere 11.04% market share.
As per the report, major drivers for the mobile gaming growth is increasing smartphone affordability and penetration, expanding internet user base and declining data prices.
Another interesting observation in the report was the hike in number of gamers and game developing companies. Both the figures have touched 250 Mn in 2018 from 20 Mn and 25 Mn, respectively in 2010. Puzzle, action and adventure were reported as the top genres in mobile gaming.
Commenting on this growth in industry, Marketing Director of an online gaming platform – BaaziGames, Varun Ganjoo said, "We have witnessed a 70-80% growth in our user base, since the launch of PokerBaazi.com in 2014. This growth rate can most certainly be attributed to the rise of mobile phone adoption in India."
Growth of Fantasy Sports Segment
Further, the number of fantasy sports operators in India have witnessed a seven fold growth since 2016, with 70 operators in 2018. Number of fantasy sports users in India has also grown 25 times to 50 Mn users in 2018 from mere 2 Mn users in June 2016, according to KPMG.
Fantasy sport is a type of online game where users assemble teams of real players of a professional sport. These virtual teams then compete based on the statistical performance of real players in actual games.
Commenting on the fantasy gaming sector growth, Varun Ganjoo said, "We entered fantasy cricket with BalleBaazi.com in January 2018 and in just a year's time, BalleBaazi.com's user base has grown to 4 Mn. Major driving factor for fantasy cricket's growth is India's vast awareness and interest in India."
Major operators in the fantasy sports segment are Dream 11, MyTeam11, 11Wickets, StarPick and Fantain. Among these, Dream11 was reported to have the largest user base of 50 Mn, as of February 19, 2019.
'Free to Play' and 'Pay to Play' are the two game models offered by these fantasy sports operators. 'Free to Play' model allow users to play free contests, which may or may not have associated cash prizes. Where as, in the 'Pay to Play' model, users have to pay an entry fee to participate in the game.
"With number of users on fantasy sports platforms expected to cross 100 Mn by 2020, this segment has the potential to spawn a whole ecosystem around it, and could help deepen user engagement with their favourite sports'", said Girish Menon, partner and head – Media and Entertainment, KPMG India.
Factors reported for the growth of fantasy sports in India, were rise in digital infrastructure growth, investor participations, emergence of sports league and enhanced clarity on legality of fantasy sports.
In 2017, a petitioner has questioned the relation of Dream11's connection to sports betting in the High Court of Punjab and Haryana. However, the High Court had ruled that playing fantasy sports online does not amount to gambling and involves a substantial degree of skill.
As per the report, this clarity on the legality of fantasy sports has contributed to the market growth in terms of a larger number of platforms entering the market with similar formats and also leading to wider user adoption.
User Behaviour Trends
These trends are based on KPMG's dipstick survey on 336 consumers who have played fantasy sports in the past one year.
30% of respondents saw  'opportunity to win money' as one of the motivators for playing fantasy sports.
46% of the respondents have played paid contests at least once in the last 12 months.
Only 25-30% of the spends on fantasy sports platforms come from the users' pocket.
70-75% of the spends on fantasy sports are re-investments coming from previous winnings, cash bonus or periodical promotional offers given by these platforms to their users
Nearly 85% of the respondents from the major cities play fantasy sports one to three times a week as compared to nearly 70% of respondents from smaller cities who play more than four times a week.
71% of the respondents played fantasy cricket, followed by 54% respondents who played fantasy football.
["source=inc42"]