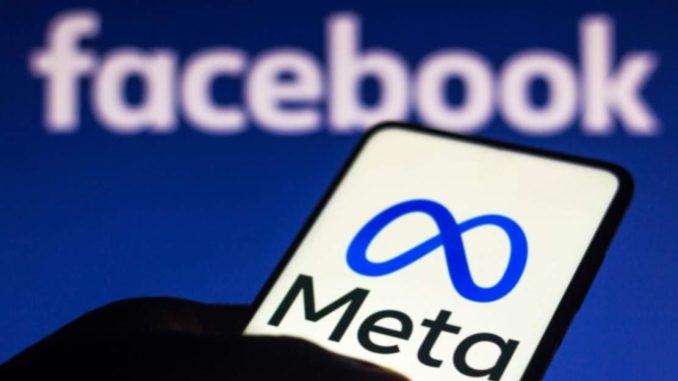 Collapsing share price shakes global tech stocks
Facebook owner Meta shares fell 26% on Thursday, the biggest one-day drop in market value for the US company, after the social media giant released a grim forecast blaming privacy shifts. Apple and the increase in competition.
The massive drop, wiping more than US$230 billion (AU$322 billion) from Meta's market capitalisation and around US$29 billion from CEO Mark Zuckerberg's net worth, has spread to the tech sector in broadly and drove down the Nasdaq composite index.
It marked the company's worst one-day loss since its Wall Street debut in 2012.
It was the largest decline in market value for a US corporation, according to a Reuters analysis of Refinitiv data.
"Meta is sacrificing its core business model for its fascination with the metaverse," said Rachel Jones, an analyst with the research firm GlobalData. "Betting big on the metaverse isn't a bad thing — the technology is set to be huge and provide a multitude of opportunities — but it will take at least another decade to really get going."
"Meta CEO Mark Zuckerberg may be keen to coax the world into an alternate reality, but disappointing fourth-quarter results were quick to burst his metaverse bubble," said Laura Hoy, an equity analyst at Hargreaves Lansdown.
While tech companies are used to making big bets on futuristic-sounding ideas that sometimes come to fruition — and come with a huge payoff — Wall Street doesn't like uncertainty. Add to that the uncomfortable fact that Facebook continues to struggle with dealing with real-world toxic effects on its existing platform.
The Nasdaq, which is dominated by tech stocks and other gains, fell more than 9 percent in January, the worst monthly decline since the coronavirus-driven market meltdown in March 2020.
Big technology-focused US firms have come under increasing pressure in 2022 as investors expect a tightening in US Federal Reserve policy to weaken the industry's rich valuations after years of very low interest rates.
"The downgrade in the earnings outlook by Meta and other companies took markets by surprise," said Kenneth Broux, a strategist at Societe Generale in London.
"The tech selloff spilled over to broader equity markets this morning and with the Fed preparing to raise interest rates, we could see more volatility going forward," he said.
After the market closed, social media platforms Pinterest and Snap published strong quarterly reports that saw their shares soar by 17% and 52%, respectively, more than reversing earlier losses in the day.
Their reports also lifted Twitter by 8% and helped Meta recover 1%.
According to recent data, Meta has been widely held by various investor groups including hedge funds, leaving many funds potentially at risk of losing stocks. Other institutional investors were heavy owners as well.
It was also a popular action with retail investors who were apparently enthusiastic about buying the dip.
Portfolio managers also saw a reason to buy.
David Jeffress, portfolio manager at Laffer Tengler Investments, said on Thursday the firm is looking to add to its stake in Meta as the stock declines.
Jeffress pointed to the strong or rising numbers Meta reported for user engagement, advertising, and revenue per user.
"The results, taken in their entirety, were okay. It was the guidance that spooked people," Jeffress said.
He called the trading declines "an overreaction."
In addition, the fall in shares was a boon for investors who bet on the decline in the company's shares.
According to S3 Partners, short sellers at Meta were poised to boost their 2022 earnings potential to more than $2 billion with a drop on Thursday.
With big tech companies like Apple and Microsoft rising in valuations in recent years, they have also become more susceptible to investor whiplash, often resulting in losses worth tens of billions of dollars in a single trading day.
Apple lost nearly $180 billion on September 3, 2020, while Microsoft lost $177 billion on March 16 of the same year.
Meta reported a decline in daily active users from the previous quarter for the first time as competition from rivals such as TikTok, the video-sharing platform owned by China's ByteDance, heats up.
Disappointment over Meta's gains and the subsequent fall in stocks evoked memories of the tech bubble burst in 2000.
Investors appear to be becoming highly selective after the industry's record in recent months.
According to research firm Vanda, buying from retail investors in late 2020 and early 2021 focused on expensive tech, electric vehicles and so-called "meme" stocks.
Over the past week, large-cap tech buying has surged while speculative assets have seen very little demand.
Spotify has been beset by a row over COVID-19 vaccination misinformation and also released disappointing results.
Other social media stocks were also hit hard on Thursday, including Twitter, Pinterest and Spotify.
Meta's stock plunge doesn't discourage metaverse enthusiast and venture capitalist Matthew Ball, who months before Facebook's renaming started an index fund of metaverse-related companies. Meta the company is one of the 45 stocks in Ball's index.
There's "continued concern that Facebook's past challenges will follow Meta into the metaverse," said Mike Proulx, research director at Forrester Research. "The company has work to do to convince consumers that Meta's expression of the metaverse is a good thing,"
Why did the stock fall so much?
Tech Business News. To put it simply, the Facebook platform is losing popularity. Back in 2018 younger American's and Europeans began to leave the platform in droves. Back then, it was still okay for Facebooks bottom line because the developing market uptake was growing at a much faster rate than western markets were leaving.
In a earnings report the company stated for the first time in it's history the social network platform was losing daily users overall. The media giants Indian, African and Lantern American markets are now bleeding users.
The platform may have reached peek saturation. Young people in developing markets now go straight to Tictok and in western markets Facebook is now seemingly a destination for the older generation and mothers groups. Everyone else now mainly uses it for messenger, groups and events.
The main Facebook wall where most of the social media advertising takes place is not exactly why people visit the platform anymore.
Apples move to make ad tracking more difficult has also hurt Facebooks bottom line. The Facebook business model is advertising driven after all.
In short, Meta wasn't going to be making as much money from Facebook as they forecast. This news surprised the markets. For anyone with knowledge about trading, markets absolutely despise surprises.
From here we saw the biggest wipe out in history. This is obviosity a pivotal point Facebook and the question is what's going to happen over the next few years.
Facebook's loss in popularity isn't the only reason for the fall. The whole Meta company is going through a lot of controversy. There's been major pressure from regulators and other government bodies after the harm that Instagram and Facebook causes to young teens was exposed over and over again by various whistle blowers.
Adding to this, the Metaverse ventures has already caused the company a 8.3bn loss despite real-estate sales exceeding 500 Million in 2021 with the expectation of this figure doubling in 2022.
To succeed, Meta needs a big slice of the growing pie and growth and risk stocks may had had their time in sun.
Overall the US economy is not looking to great. The country recently crossed a $30t debt and may dip into recession with the Atlanta fed predicting GDP growth next quarter of 0.1 percent. Inflation is rising to record highs. 70% of GDP last quarter was companies simply hording stock inventory in fears on inflation.
Many investors are asking themselves does this seems to be a great time to be putting money into speculative tech stock?
For now the answer may still well be yes.
Is this the end of Meta?
It's highly doubtful. Other Meta sub-brands like WhatsApp and Instagram are still adding users. Meta also plans to focus on their short video format, Reels to bring in more users and generate more revenue. This recent crash with Meta was most likely a stock market over reaction and the stock will probably bounce back in no time.
["source=techbusinessnews"]