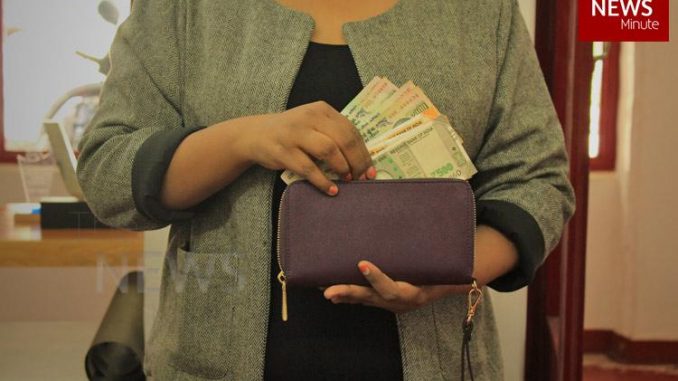 A study by DSP Mutual Fund to understand investment behaviour among men and women has revealed that only 33% of women take independent investment decisions as compared to 64% men. And even these women tend to take investment decisions primarily due to encouragement from their husbands. Only 30% of women who made their own investment decisions did so because they themselves decided to.
The study also found that a large proportion of married, working women without kids associated money with 'power'. Interestingly, women tend to have an invest-first mentality, the study found. 39% women said they planned investments first and only then adjusted monthly expenses accordingly. This according to, Aditi Kothari Desai, Director and Head of Sales, Marketing and e-business at DSP Investment Manager, makes women the ideal target audience for any fund management firm. And is also a reason why companies should encourage more women to start investing since they make for more disciplined clients.
However, when it comes to decision making while investing or making big-ticket purchases, the study found that men dominate the decision making, especially when buying a car or house.
Women on the other hand, have a larger role while buying gold /jewellery, day to day household purchases and durables.
A key finding from this segment was that only 12% women said it was 100% their decision when investing in market-based instruments (stocks, equity MFs etc) vs 31% men, which is a figure 2.6 times lower.
"Young women in India today are working hard to make their presence felt at the workplace. This desire to build a strong foundation for their future is also accompanied by a rising need for independence. However, women can be apprehensive about taking charge of their investment decisions- perhaps due to the lack of early financial education, the lack of confidence or even believing that it's not their domain," Aditi said.
And most women who begin investment do so with goals such as child's education, dream home, child's marriage, debt free life and a higher standard of living. Women are slightly more inclined towards child-oriented goals than men, even when single. More men aim to start their own venture and planned for retirement than women.
The survey also studied attitudes towards monetary responsibilities and wealth related behaviour. More women said they will always be responsible for their son (58%) than for their daughter (51%).  Strangely, almost half (48%) of all respondents said they will advise their son and daughter differently about investing. In fact, 38% said their own investment strategy will differ depending on their child's gender.
The survey also showed that husbands (40%) play a bigger role in introducing women to investing than their fathers (27%). 40% men on the other hand were introduced to investing by their father, followed by their colleagues (35%).
"A part of the survey that alarmed me was that women are guided more by their husbands and not by their fathers. I would appeal to fathers to teach their daughters about investing and encourage them at an early stage. Our study highlights the pressing need for women to be educated very early about investing, to enhance their standing from just being good savers to great investors. They also need access to the right professional financial advice, which will help them become confident and take control of their destiny," Aditi adds.
The DSP Winvestor Pulse 2019 Survey was done in association with research agency Nielsen, covering 4,013 women and men across 8 cities.
 The survey covered 4 metros: Mumbai, Delhi, Kolkata, Bangalore, and 4 non-metros: Indore, Kochi, Ludhiana and Guwahati. The study captures responses from 1853 men and 2160 women who have been involved in investment decision-making, from the age group 25 – 60. Fieldwork for the survey was done from January to February 2019. The participants include those who are currently working or have worked for at least 2 years in the past, whether they were single, married without kids or married with kids.
["source=thenewsminute"]