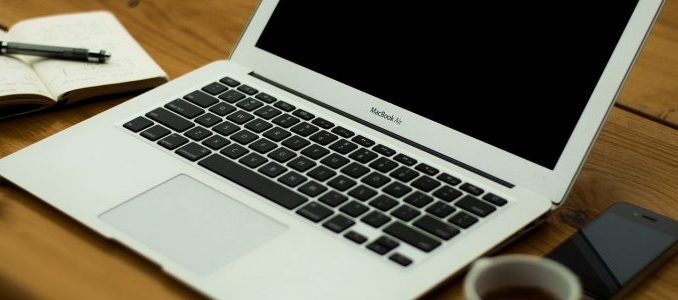 Following on from my last article on 'The best investing books for beginners', which proved to be a popular post, I've compiled a list of what I consider to be the best investing blogs below.
Eventually my intention is to collate all my favourite resources (books, blogs, and podcasts) into one place, so this post makes a start at collecting my favourite blogs.
The blogs are listed alphabetically. There's a mix of UK-specific blogs and US-focussed blogs – but I've made sure that the US blogs in the list are equally worth reading for UK investors.
The best investing blogs (US)
AQR
AQR don't really have a traditional blog, instead they publish occasional more academic-style papers which are uploaded to their website. They're always incredibly in-depth, but despite being academic papers, are written in plain English. They avoid data-overload (unless you dive into the Appendices), and are incredibly readable and understandable for those with even a basic investing knowledge. AQR publish more than any other non-academic institution by a long shot, and with the calibre of their investing brains at their disposal, the papers are always worth reading.
Elm Partners
Victor Haghani, one of the founders of the now infamous Long-Term Capital Management, turned his back on complexity after the hedge fund's collapse, and embraced a simple but powerful style of investing based on the principles of indexing. While most of the research published on his blog is probably not for those completely new to investing, he gave an excellent TEDx talk in 2013 entitled 'Where are all the Billionaires?'. The 10-minute talk explains why so many people have failed to beat the market, and how passive investing, combined with some smart beta tilts, can help investors stay the course and maximise their wealth over the long-run.
Jason Zweig
Jason has a column in the Wall Street Journal, but also maintains a personal blog here. His posts are great for poking fun at the egotistical world of investing, for cutting through the jargon, and for getting straight to the point. His posts have a particular focus on behavioural investing, and he's authored a number of investing books, as well as editing the revised edition of Ben Graham's 'The Intelligent Investor'.
Larry Swedroe
Larry Swedroe is the Chief Research Office at Buckingham Wealth, and is one of the most prolific investment writers on the list. He seems to churn out detailed analysis of academic papers multiple times per week, and posts to so many publications that the best to find all his research is through his Twitter account. His usual approach is to take dry academic papers, distil the key points, and detail how the findings are useful for investors. Given that there's a fairly high level of knowledge required for reading his posts (many include results of regression analysis and pre-assumed knowledge of smart beta strategies), his posts are mainly aimed at more experienced investors.
Meb Faber
Meb is the co-founder and CIO of US-based Cambria Investment Management. His posts are nice and data-heavy, but not in an academic, deliberately confusing way. He's a big advocate of quantitative tactical asset allocation, and has some great posts on the benefits of time-series momentum. He's also authored a number of short white papers, which are available on his website for free, and cover everything from the drawbacks of dividend investing to the benefits tail risk hedging.
Meketa Group
I don't know much about Meketa Group, other than the fact that they have a fantastic library of their own white papers on their website. The papers all well structured, clear, logical, and I always come out having learned something after reading them. A diamond in the rough, but a great resource.
Morgan Housel
Step 1) Read this post, called The Psychology of Money.
Step 2) Read everything else he's ever written.
It's probably my favourite blog on the list.
Morningstar
Morningstar are well-known for their excellent research. Being one of the major data providers to the investments industry, the huge of amount of information they have access to certainly gives them the tools to work with. My favourite authors include Ben Johnson, Jeff Ptak, and Alex Bryan, and my favourite of Morningstar's periodic freely available reports are their 'Active versus Passive Barometer' (there's one for the US and one for Europe) and their 'Morningstar Markets Observer'.
Movement Capital
Adam Collins runs the flat-fee independent investment firm Movement Capital in the US. His blogs are hugely varied, but are always 1) easy to read, 2) easy to understand, 3) insightful, 4) backed up by plenty of data, and 5) brief. In terms of the ROI on your time, Adam's blog posts have got to be some of the most efficient ways you spend your time to maximise learning.
Newfound Research
The guys at Newfound Research put out some amazingly detailed analysis, especially for a free blog. They're particularly good at diving into the details on trend following, and really any form of systematic factor investing. Their posts on rebalance timing luck are a must-read for anyone implementing a factor-based approach. Definitely not one for beginners, but a fantastic resource for those wanting insights into quantitative factor investing.
Preston McSwain
Another convert to the simple and transparent style of investing, Preston maintains a blog at FP Wealth. His notes are particularly useful for understanding the drawbacks of private equity and endowments, with particularly useful notes on how investors can be lured in to illiquid investments through promises of high returns through the inappropriate use of internal rates of return (IRRs).
The Ritholtz Mafia
No list of the best investing blogs would be complete without these guys. The 'Ritholtz Mafia', as they've become known, put out some of the most consistent, high quality investing content available. They're all employees of Ritholtz Wealth Management, one of the fastest growing RIAs in the US. Each of their blogs has a slightly different focus (Ben Carlson on historical market analysis, Barry Ritholtz on macro, Nick Magguilli on data visualisation), but all are well worth following. Tadas Viskanta, also a Ritholtz employee, doesn't run a traditional blog, but maintains by far the best investing news aggregator site in existence. He posts daily, seemingly without fail, posting links to all the best investing news of the day, segregated by category. It's one of the few sites I check daily.
Given that RWM are an RIA, they also have a financial planning arm, and a number of related financial planning blogs. I've only included the investing blogs below, but the financial planning blogs are easy to find and fantastic reading for those interested.
Here's the full list of Ritholtz investing blogs:
Awealthofcommonsense
Theirrelevantinvestor
OfDollarsandData
The Reformed Broker
The Big Picture
The Belle Curve
Abnormal Returns
S&P Dow Jones
S&P Dow Jones, another data provider and owner of the S&P/Dow Jones indices, produces a combination excellent in-depth research as well as some shorter blog-style pieces. Their detailed research is located on their Research page, and their blog is located on the Indexology Blog page. Given that they are primarily an index provider, much of their research focuses on the 'Active vs Passive' debate – their most famous research being the 'SPIVA Scorecard', which is updated every 6 months and shows the percentage of active managers outperforming their benchmarks going back as far as they have data. They also have great research on factor investing, which probably isn't for beginner investors, but a great resource for those looking to dig a bit deeper.
Vanguard
Given Vanguard's meteoric growth in the asset management world, they're able to give unique insight into the behaviour of their millions of investors worldwide. Their detailed research reports are fantastic for debunking popular myths (e.g. the myth of the panicky individual investor), and in typical Vanguard style are sensible, clear, and based on common-sense. Their shorter blog-style research is always very reader-friendly, and is a great read if you're new to investing and looking to learn.
The best investing blogs (UK)
Behavioural Investment

Joe Wiggins currently works for Aberdeen Standard Investments, having been a fund manager since 2004. As the title of his blog implies, his posts focus on the behavioural aspects of investing – offering insights into the minds of investors and exploring investor behaviour. However, some of my favourite posts of his have nothing to do with behaviour – including '10 things fund managers say and what they actually mean' and '10 questions ESG investors must consider'.
The Evidence-Based Investor

Robin Powell aka 'The Evidence Based Investor' has been spreading the word of evidence-based investing in the UK for longer than almost anyone. For many years he was the lone voice for UK passive-investing advocates, but is now seeing many other finance professionals rallying to his cause. A strong advocate for passive investing, his blog features plenty of useful interviews, guest posts, videos, and academic studies, with many of his contributing guest writers also appearing on this list. His blog is an essential resource for UK investors.
Factor Research
What Nicolas Rabener doesn't know about factor investing isn't worth knowing. He's a guest poster on many of the blogs mentioned in this article, as well having his own blog at Factor Research. An expert on factor investing, his posts are always concise, to the point, and backed up with particularly useful and informative charts and graphs. Given his expertise in factor investing, I particularly like his posts on some of the less well-known factors, and recently he's been publishing some interesting research on how much ESG investing is explained by traditional factors.
Monevator

Another must-read for UK investors, most people's first experience with Monevator will be with their truly excellent UK broker comparison page. But the site offers much more than just their broker comparison. It contains clear, well-organised information to guide UK investors from being a complete novice to making their own investments. Their page on passive investing is a fantastic first resource for anyone interested in learning more about this style of investing, and is one of the best investing blogs in the UK.
Star Capital
Based in Germany, the team at Star Capital are my go-to resource for anything CAPE/valuation-related. Their research into country-level valuations, and into valuations' effect on risk and return is incredibly useful, especially for a free resource. Their site features interactive charts showing the relative valuations of 40 different countries, along with the long-term expected returns for each country based on their valuations. Their 'Research in Charts' page does a great job of explaining some of their research through the use of pretty pictures.
["source=occaminvesting"]