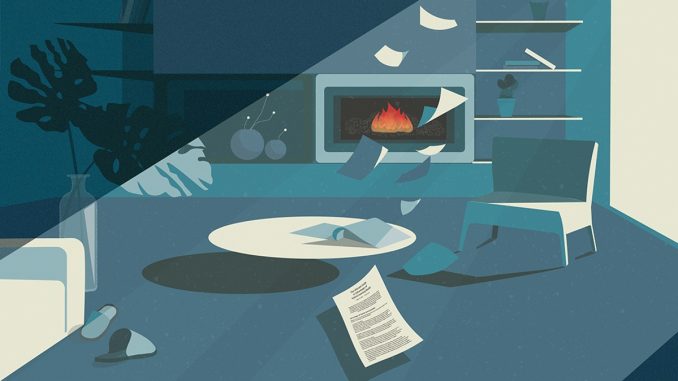 Indeed, soft development is among one of the largest & fastest growing industries which are expanding day by day. Due to its high demand, people are opting for this field & trying to build a successful career in soft development.
It is not that easy as it sounds, software developers need to learn new languages while getting their hands on groundbreaking frameworks being launched every second. The need for learning is not only restricted to soft development. Similar is the case with web development, there are hundreds of technologies to choose from. However, to build flawless software/websites it is necessary to use the latest technology. But it is difficult to keep up with all the updates, don't worry! Here blogs can help.
Blogs are regarded as valuable resource which can provide the latest information. Most of the developers nowadays are willing to share their programming blogs, tech news & niche coding publications to help others. Though, the landscape for such blogs in extremely varied and it changes constantly. Often, it becomes challenging for developers to get access to authentic resources.
So, whether you are a beginner who wants to start a career as a software developer or a professional programmer looking for an improvement. We have compiled a list of 8 blogs that can help you with soft development in 2021.
Let's dig in…
1. CatonMat
Coding itself is very dry, it is better if you learn it in an exciting manner. Such tactics improve the developer workflow while helping you retain the information for a longer period of time. So, if you are on the lookout for such a blog "Catonmat" is highly recommended. The man behind the blog constantly publishes best coding practices, the latest programming book review & techniques for working efficiently in Windows & Linux. On top of this, the information provided in Catonmat is easily accessible & comprehendible for both experts & beginners.
2. CodeBetter
The CodeBetter blog introduces software developers to better methodologies, tools, techniques & practices within development. The blog focuses on technical content rather than random information for increasing views. You must be thinking that all the blogs are serving the same purpose, but here you are wrong. What makes CodeBetter different is that it does not hold irrelevant information regarding the stuff that does not work. Rather, it focuses on what best works for you while helping you create flawless software. If you are worried about the authenticity of the information, it can definitely be trusted. However, CodeBetter is perfect for software developers who want to learn about Microsoft technologies, SQL Server, .Net based languages, BizTalk, Sharepoint & other software.
3. David Walsh
It is always good to read blogs written by web software developers themselves. The reason behind this is that there are low chances of error & failure as they write information depending on their knowledge & personal experience. David Walsh is among one of the blogs which are directly managed by web software developers. The writer of the blog is also the founder of Script & Style, senior web developer of Mozilla & a well-known blogger in the community of software developers. His writing style will make you read more about his written work. On top of this, he shares news about JavaScript, Mozilla hacks & also predicts the next tech trend. The list of his hard work does not end here, he continuously improves the documentation to help JavaScript software developers. In simpler terms, when it comes to coding, he is the right man.
4. Coding Horror
Like we discussed earlier, it is always better to look for fun ways to learn coding. Coding Horror is a blog started by Jeff Atwood in 2004 & since then he is keeping the readers entertained with his exceptional blogs full of humour. Whatever he writes about coding is easy to understand & interesting — something you would prefer to read after a hectic day. Also, Jeff is a co-founder of Stack Exchange Network of Q&A sites, formerly Stack Overflow, which he created together with Joel Spolsky.
5. Dev.to
When you ask questions or share problems with the person working in the same field, there are high chances that you will explore. If you are willing to do so, Dev.to should be your choice, it is an open-source forum where programmers & coders share blogs, ask a question regarding software projects & provide a solution to the problem. At Dev.to, experts share useful insights with beginners & celebrity software developers join to add on further information. This forum has amazing filtration & search features that help in searching for the blog that best suit your needs. Not just this, it is a perfect platform to get soft development related content in a variety of forms including podcasts, text & videos.
6. Joel on Software
This blog is among one of the highly sought blogs for professional software developers. However, other software related blogs mentioned on the website focuses more on the technical side. In addition, this blog page provides useful insights into the business of software firms. If you are willing to learn about new software concepts to selling customer-ready software, Joel on software is your way to go.
7. Scott Berkun Blog
For software developers, it is necessary to have enough knowledge about design & creativity. And most of the blogs of Scott Berkun focus on design and creativity that surely helps passionate engineers out there. The fact that makes Scott Berkun different is that the writer has worked a few years at Microsoft & word press, which has ultimately expanded his horizons. Not just this, he has written a few books with the name "Are designers more creative than designers?" & "The top mistakes UK designers make". You can easily find these books online which will surely gonna help you with soft development.
8. Sentry Blog
Last on our list is Sentry Blog. There are multiple advantages to this blog site. Regardless of the latest & useful information. It offers open source tracking that supports the development team in solving & tracking the issues in real-time. Apart from this, it includes blogs that cover technical aspects of the tech industry. Basically, Sentry Blog is an excellent read for any software developer who wants to gain more visibility in the realm of coding.
Final Words!
The need for software developers is spreading in every industry from healthcare to manufacturing to automobiles to aviation, not to mention marketing & management. Hence, it is necessary to learn new trends & techniques every time they are introduced. In case, if you are a bit stressed out about gathering the required information, you must not skip this article.
["source=aristeksystems"]