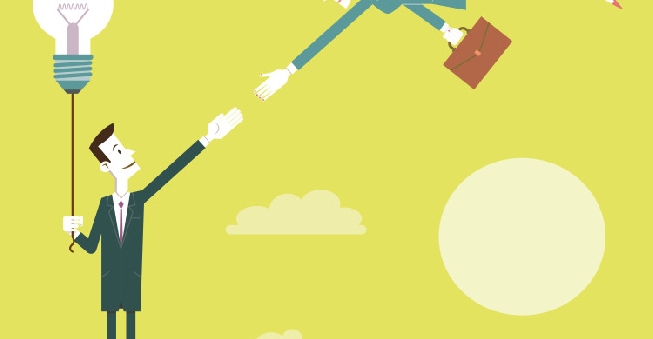 In the business world, angel investors are sometimes equated with actual angels, sent to help us fund what could not otherwise be funded. These guardian angels of innovation are responsible for bringing many new ideas to life.
The thing is, many of us—most notably those seeking investment—don't know a lot about what angel investors are looking for in a person, idea, or company, before they agree to invest. Is it a brilliant idea? Is it down to the personality of the team? Could it be more about the effectiveness of the pitch? Whatever it is, the processes these investors use to determine "fundability" remain a bit of a mystery, a sort of deus ex machina of business.
As such, one great way to learn more about them and the way they think is to listen to what they have to say—specifically to what individual investors have to say. Luckily, many of them now run their own blogs, which do so much more than simply showcase or give insight into the companies they've invested in; they give insight into how their minds function.
Below you will find a list of 11 blogs either run by individual investors or by companies or platforms that specialize in making such investments. If we've missed any from the list, let us know in the comments below.
1. Planning, Startups, and Stories
As the founder and chairman of Palo Alto Software, Tim Berry has dedicated his life to small businesses. That includes plenty of his own ventures, including this website, but also plenty of investments. Berry has hands-on experience with the workings of angel investment, and his blog shares lots of business advice. Whether you are looking for your first angel investment, exploring more about the process, or even an investor looking for advice, Tim Berry has you covered!
2. Venture Hacks
Run by AngelList, Venture Hacks is advice written by angel investors on their own process, including information on how to make your pitch to investors better. Once you are done checking out their expert advice, swing by parent site AngelList to find a local angel investor that is right for you.
3. Calicanis
The personal blog of Jason Calicanis, Calicanis.com is a down-to-earth, easy going blog written by a longtime investor, entrepreneur, and blogger. The blog is a good way to get advice on a wide range of investment options, and Jason's writing is easily understood, with advice that can work for anyone.
4. A2A—Analyst to Angel
Adam Quinton, the founder and CEO of Lucas Point Ventures, is a strong investor in his own right, and this blog is dedicated to talking about the inner workings of investment, from the investor side. A founding Astia Angel, Adam has the experience to give the proper advice you need for finding investors.
5. Fink About It
Written by current angel investor Jeffrey Finkle, Fink About It gives out a lot of in-depth advice on investing, startups, and life. This site also includes audio material through podcasts, which is a great place to go if you learn better listening rather than reading.
6. On Startups
A website that collects blog posts from a variety of entrepreneurs, On Startups is bound to have information from someone that understands your situation. Founded by the CTO of Hubspot Dharmesh Shah, this website is particularly about and for software startups, so if you have a tech startup in mind, this is the site for you.
7. The Seraf Compass
Run by the folks at Seraf Investor, this blog is much more into the nitty-gritty details. Expect a lot of entrepreneurial vocabulary, and a lot more explanation in detail. If you have done your research—or if this is not your first startup—then Seraf Compass is a good place to advance your skills in gaining investment.
8. Blog Maverick
Oh, Mark Cuban. The eccentric owner of the Dallas Mavericks, and President of the United States of Sharknado, Cuban is a polarizing personality. He also happens to be an incredibly successful investor who really knows what he is talking about. The tone here is a little more extreme, as is the information. That said, Cuban is not for everyone—this will likely be your favorite or least favorite on the list.
9. The AngelList Blog
Run by Angel.co, the AngelList blog is a great place to find stories about companies that have received seed funding from investors. This is truly one of the best places to find the "how I made it" startup stories; think Q&A format. If you're an AngelList user, it's also a good place to stay on top of latest updates—both to the platform itself, and to the industry as a whole. However, don't expect bells and whistles on this one; it's a pretty pared back design which means it's good for reading and, well, reading.
10. The Gust Blog
If you've heard of Angel.co, you've probably heard of Gust.com, another platform that connects startups with investors. Swing by their blog and you'll find plenty of useful information from both sides of the fence: thoughts on startups by the investors that fund them, and thoughts on startups by the entrepreneurs that run them. The blog categories are pretty self-explanatory so you can pick the stage you're at to see if anyone has advice for you. Our very own Tim Berry even writes for them, so we can guarantee you'll be getting sound advice!
11. The 500 Startups Blog
The 500.co blog is an eclectic mix of case studies, latest trends, interviews, and general tips and advice. It's a good read if you're idly browsing. Honestly though, it's a pity that Dave McClure—the founding partner and self-professed troublemaker of 500 Startups—doesn't write the company blog. If you don't know about Dave, it's worth checking out some of the articles on his own blog—500hats. Of course, only if you're looking for something with a bit of zing (and some good images). Unfortunately, Dave's blog didn't "officially" make the list as it isn't updated very often.
Follow 500 Startups on Twitter @500Startups
Other must-read blogs
We'll be the first to tell you that even though you may be seeking angel investment, keeping your eye on some of the content venture capitalists write is also worthwhile, as many venture capitalists are currently—or were once—angel investors. As such, they will often give plenty of relevant advice. Take a look at our list of top-notch venture capital blogs and be sure to check in to see what venture capitalists Fred Wilson, Chris Dixon, Brad Feld and Paul Graham have to say on the subject (and don't forget to read—or "pocket"—Paul Graham's landmark essay on angel investing).
["source=bplans"]