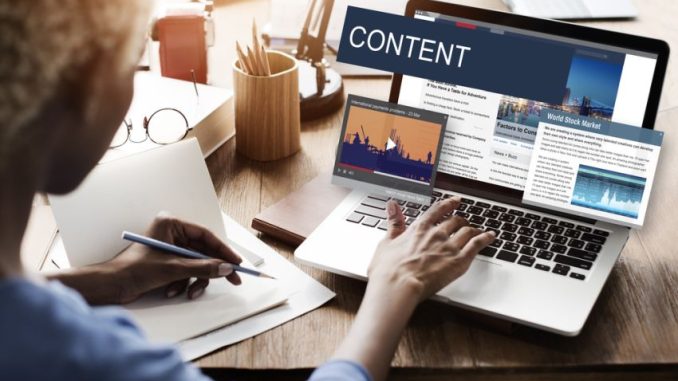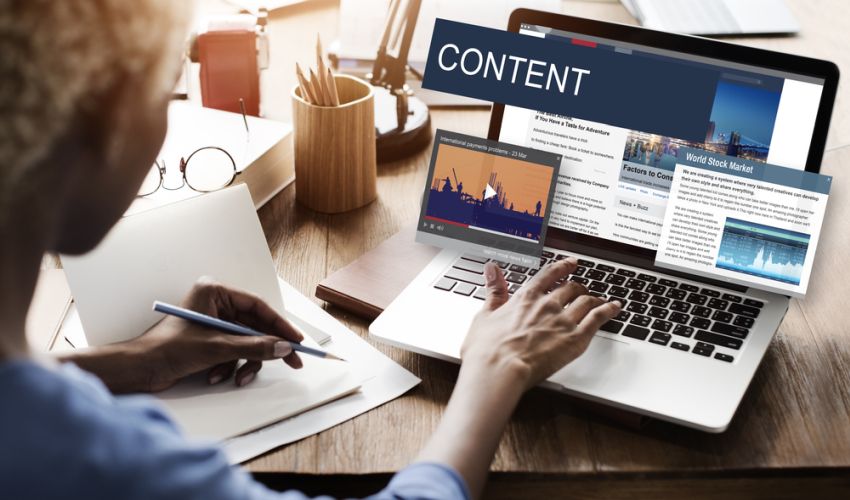 Undeniably, our lives would come to a temporary standstill without gadgets and apps. For those of you who identify as geeky and tech-savvy, and for those who simply want to want to be well-informed about the technology they are using, these tech websites cover it all.
To make it easier for you, we have compiled a list of the 70 best tech websites that you can read to keep yourself updated on the tech industry.
Best websites for all things tech
By following these tech websites, you can stay at the forefront of the latest in the tech world! This is also a great list for anyone planning to start a tech blog and is looking for inspiration.
1. TechCrunch
One of the most read tech websites, TechCrunch specifically reports on the business related to tech, analysis of emerging trends in tech, profiling of new tech businesses and products. It is one of the best tech news sites available to techies. TechCrunch is one of the popular names on any tech news websites list.
2. Gizmodo
Gizmodo is a design, technology, science, and science fiction website. It's your one-stop destination for product reviews, a guide to gadgets, one of the top tech news sites, and more. Gizmodo is a must-have on any news websites list.
3. TechHive
You can get the latest tech news and analysis on smart-home technology on this tech news site. TechHive covers everything from lighting controls to home security; home entertainment to smart appliances and more. Any tech websites list will be incomplete without this one.
4. CB Insights
The CB Insights machine intelligence platform catches every private company financing and angel investment database. Spot new deals, sales leads, prospects, and unlock the playbooks of competing venture capital companies.
5. Cord Cutters News
Cord Cutters News is one of the best tech news sites that cover all the news and reviews you need about on-demand services like Netflix, Prime, and Hulu, streaming services like Fire TV and Chromecast, and live TV. Any news websites list will be incomplete without this tech site.
6. MakeUseOf
MakeUseOf is your guide in modern tech. Learn how to make use of tech and gadgets around you and discover cool stuff on the Internet.
7. Life Hacker
Life Hacker claims to be the ultimate authority on optimizing every aspect of your life. Their Senior Technology Editor, David Murphy, answers every wild question in his weekly tech advice column.
8. Computerworld
Computerworld covers a range of technology topics, with a focus on core areas of IT such as Windows, Mobile, Apple, and Office. Alongside, it has relevant information on productivity suites, collaboration, web browsers, and blockchain and tech companies such as Microsoft, Apple, and Google.
9. How To Geek
Dive into How To Geek, an online tech website cum magazine when you need to do something technical or want to understand the latest gadgets. Their articles are simple, easy to c onsume, and ideal to get your doubts cleared.
10. Pymnts.com
This tech website curates a complete online coverage of payment news and top industry trends along with insights and reporting on commerce, FinTech, and innovation. It is also one of the great tech news sites to catch up with niche industries.
11. Product Hunt
Product Hunt is a curation of the best new products, every day. Discover the latest mobile apps, websites, and technology products that everyone's talking about.
12. PCWorld
PCWorld covers everything from laptops to smartphones, from Windows 10 to productivity software. It delivers the right information and expert advice you need to get the job done.
13. Digital Trends
Digital Trends gives the latest coverage on tech-related subjects with detailed product reviews and videos. It is also one of the popular tech news sites and has the best tech deals to offer.
14. CNET
CNET is a world leader in tech product reviews, news, prices, videos, forums, how-to articles, and more. You cannot have a news websites list without a mention of CNET.
15. ZDNet
ZDNet's breaking news, analysis, and research keep business technology professionals in touch with the latest IT trends, issues, and events.
16. Pocket-lint
Pocket-lint is a great website to browse through for the newest electronic product reviews, including news on gadgets, digital cameras, home cinema, audio, cars, and mobile phone.
17. PCMag
PCMag is your complete guide to computers, peripherals, and upgrades. They test and review tech products and services, double up as one of the tech news sites, and provide shopping advice with price comparisons. PCMag is also a favorite of many news websites lists.
18. Tom's Guide
Tom's Guide upgrades your life by helping you decide what tech to buy, showing you how to get the most out of it, and solving problems as they arise.
19. LifeWire
LifeWire is here to make life with technology better by testing and recommending products, teaching you how to use them, and helping you fix them when they break.
20. Slash Gear
SlashGear covers articles on technology, science, automotive, gaming, and entertainment, that bring out thought-provoking and independent insight.
21. TechRadar
TechRadar is one of the great tech news sites to get up to speed with tech news and reviews, across computing, home entertainment systems, gadgets, and more. Any tech news websites list is incomplete without TechRadar.
22. Ars Technica
Ars Technica has been serving technologists for more than a decade with IT news, reviews, and analysis.
23. Engadget
Engadget is a tech news site and is packed with tech reviews and updates. It has grown from an exhaustive source for consumer tech news to a global multimedia organization covering the intersection of technology, gaming, and entertainment.
24. The Next Web
The Next Web or TNW is a future-proof tech media company that focuses on providing original and opinionated stories to "Generation T", a growing group of people who take a special interest in technology.
25. GeekWire
GeekWire is a tech news site packed with updates and commentary, and all forms of nerdiness, covering Microsoft, Amazon, Google, Internet, startups, mobile, PCs, geek culture, more.
26. Venture Beat
VentureBeat excels in covering transformative tech. They help business leaders make smarter decisions through their industry-leading AI and gaming coverage.
27. Wired
Owned by Conde Nast, the Wired magazine publishes stories focused on how emerging technologies affect culture, the economy, and politics.
28. Ubergizmo
Ubergizmo is run by a team of tech geeks who cover everything from design and user interface to pricing and competition. You'll find unparalleled information on hardware, AI, and drones among reviews and tutorials for apps and gadgets.
29. Gadgets Now
Owned by The Times of India, Gadgets Now has a large information pool on mobile phones, cameras, laptops, smartwatches, fitness bands, electronic appliances, and more.
30. TechRepublic
TechRepublic is a great tech website for news, tips, and advice for tech professionals. It provides professionals with a uniquely curated blend of original content and peer-to-peer advice from the largest community of IT leaders on the Web. It also helps IT decision-makers in identifying strategies and technologies to empower employees and even streamline business processes.
31. TechSpot
Established over 2 decades ago with more than 6 million readers monthly, TechSpot is a leading computer and technology publication that doubles up as a tech news site and is viewed by tech enthusiasts, power users, IT decision-makers, and gamers.
32. TechTarget
With TechTarget's purchase intent insight-powered solutions, you can identify, engage, and influence active buyers in your tech market. As the top source of online enterprise technology content, it can identify companies and high-quality prospects actively researching solutions in your market much earlier than you. By knowing the real purchase intent of customers, you can prioritize your outreach effectively.
33. Tech Times
Tech Times reports news on the latest tech innovations, developments in science and health, and their interactions with other industries. They showcase how technology and business intersect and impact everyday lives.
34. Tech Xplore
Tech Xplore covers the latest technology and electronics advances and is a division of the Science X Network.
35. Wccftech
Wccftech gives you updates on mobile phone technology, and the gaming industry. It also doubles up as one of the tech news sites, guides, reviews, and more. They also conduct in-depth analysis leveraging their knowledge of the industry for exclusive reports.
36. Extreme Tech
ExtremeTech provides news and analysis of science and technology trends, software and hardware, and gadgets. They are a thriving community of experts who are trying to find the answers to all the questions about technology that people are asking.
37. TechJunkie
TechJunkie brings you the latest and relevant technology news that has been hand-picked and curated by the world's most popular technology news aggregation service, Techmeme.com. Even if you don't have the time to go through the news, TechJunkie's radio function will read it out for you.
38. Guiding Tech
Guiding Tech publishes tech content in the form of buying guides, explainers, and so on. They help their readers in making better purchase decisions and even teach them how to use their new gadget like a pro.
39. Gadget Hacks
When you are looking for excellent lifehacks for your smartphone, you go to Gadget Hacks. They cover how software, be it the operating system, mods, skins, or apps constitutes the majority of the smartphone features that people generally care about. Besides, they will also show you how to get more out of any device, and even help you choose which device to upgrade to next.
40. Gadget Review
Gadget Review is a resource that advises you on the best electronics and appliances, and even services for your home. Their best part is their honest reviews, which guide any consumer in making the right purchase. They don't go with big brands with big budgets or fancy advertising necessarily, but with products that provide the best value to customers. Their two-prong approach of exhaustive research and hands-on testing of the product or service is another great aspect.
41. MIT Technology Review
MIT Technology Review simply aims at using authoritative and trustworthy journalism to help people take better technology-related decisions.
Best tech websites for Google
42. Android Police
Android Police is an all-encompassing handbook on everything Android. From devices, apps, and news to games and reviews, it's all here.
43. 9to5Google
9to5Google provides breaking news on all topics pertaining to Google and Android, such as stories on Google Pixel, YouTube, Chromebooks, and more.
44. Android Authority
This is a complete Android news blog dedicated to providing expert tips, news, and reviews on Android phones and apps along with helpful how-to guides.
45. Android Central
Android Central is a comprehensive buyer's guide for the best Android phones, deals, news, and reviews. It covers smartphones, watches, tablets, ChromeOS devices, Google Home, and all compatible peripherals in this smart world we're living in.
Best tech websites for Apple
46. Cult of Mac
Cult of Mac is a daily news website that follows everything Apple. They provide timely news, insightful analysis, helpful how-to guides, and honest reviews.
47. MacWorld
Whether you're a die-hard Mac fan or a newbie, MacWorld gives you the scoop on what's new, what's best, and how to make the most out of the products you love.
48. Apple Insider
Apple Insider gives you detailed reviews, news, deals, price guides, and more on every Apple product.
49. MacRumors
MacRumors caters to a broad audience that is interested in the latest technologies and products. They boast of an active community focused on purchasing decisions and technical aspects of the iPhone, iPod, iPad, and Mac platforms.
50. iMore
The iMore team shows you how to get the most out of life by using Apple's products and the apps, services, and devices they connect with to their fullest with in-depth buyer guides, expert product recommendations, and timely tips.
51. 9to5Mac
9to5Mac is the leading website in the Apple News Community when it comes to providing breaking impactful news, including breaking coverage for iPad, iPhone, and all things Mac. It also contains news and reviews for Apple products, apps, and rumors.
Top websites for tech and more
52. Reuters
In addition to the latest updates on technology, Reuters brings you trending news from around the world across markets, business, politics, entertainment, and more.
53. The Verge
The Verge is a terrific website for technology, science, art, and culture. It offers in-depth reporting and long-form feature stories, breaking news coverage, product information, and community content in a cohesive manner.
54. Inc.
Inc.com's dedicated tech page contains a goldmine of information on cloud computing, social media, big data, and more.
55. Variety
Variety is an online publication with a plethora of entertainment news and film reviews. Their tech page is populated with interesting articles on the best apps, video games, and celebrities who use them.
56. Medium
Unlike other internet platforms, Medium helps you find compelling ideas, information, and perspectives on a broad range of topics – tech being one of them. This platform is home to thousands of independent voices and combines humans and technology to find the best reading for you.
57. Vox
Vox is a general interest news site for tech, politics, public policy, world affairs, pop culture, science, business, food, and sports.
58. Adweek
Adweek is the leading source of news and insight serving the brand marketing ecosystem. The publication offers in-depth information on various facets of marketing such as digital, print, and programmatic.
59. Fortune
Fortune is a global media organization dedicated to providing its readers with superior storytelling. Its tech section opens its doors to news, analysis, and insight into technology and business, including Silicon Valley giants like Apple, Google, and Facebook.
60. Fast Company
Fast Company is the world's leading progressive business media brand, with a unique editorial focus on innovation in technology, leadership, and design.
61. Business Insider
Business Insider is a fast-growing business site with deep financial, media, tech, and other industry verticals. Launched in 2007, the site is now the largest business news site on the web.
62. Mashable
Mashable is a global, multi-platform media company that provides a wide spectrum of information culture, entertainment, science, and tech. You'll find tech-related articles on apps, gadgets, smart homes, reviews, and more.
63. Forbes
Of course, you've heard of Forbes! It is a global media company that is centered on business, investing, technology, entrepreneurship, leadership, and lifestyle.
64. The Information
The Information aims at delivering important stories about the tech business that you might not find anywhere else. Even the most influential people in the industry turn to them for their insights and fresh information.
65. Trusted Reviews
TrustedReviews provides expert reviews on the latest consumer electronic products. It covers regular consumer products like laptops, mobile phones, gadgets, cameras, home appliances, and so on. You will also get to know about tech industry news, analysis, and product launches from them.
66. Windows Central
Windows Central is like the center of the Windows Universe, which features news, buyer guides, reviews, help & tips, forums & accessories. Their buyer guides help you in finding the best accessories for you. And you can always look up to their reviews for upcoming Xbox games or consoles.
67. Windows Report
Windows Report publishes about the Microsoft Windows platform and its products and services. They strive to provide important news, tips, and advice for PC owners, but that's not all of it. They also aim in contextualizing the implications of their development in the vast world of technology.
68. Business of Apps
Business of Apps provides global news, data, and analysis for app businesses and is the essential resource for users who want to build, market, and monetize apps.
69. Dummies
By transforming anything difficult to understand into easier terms, Dummies is a platform for people who are keen on learning and value knowledge. Through expert editorial, approachable style, and engaging experiences learners at every level are able to use their knowledge to fuel their pursuit of personal betterment and professional advancement. With a commitment to maintaining the topmost editorial standards and a vow to continue developing new and innovative digital experiences, Dummies makes the process of learning anything even easier.
70. Laptop Mag
Laptop Mag reviews the latest laptops, tablets, and even 2-in-1s. It takes you hands-on with new products and also helps you save time with smart tips. Their goal is to make the process of laptop shopping simple, for which they provide the latest top pick lists, interactive product finders, and buying guides to narrow down your search and avoid buyers' remorse.
["source=get.tech"]