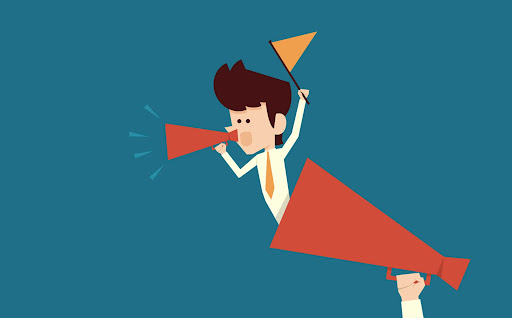 The Call To Action (call to action) is extremely important in the development of projects that use digital marketing.
There is a key component to the lead generation process – especially on your blog. Without CTAs, people who visit your blog will have a hard time finding your landing pages. Unless they bump into them by chance later.
But then, to get more conversions on my blog, should I create more CTAs and it's all settled?
Not always.
You can increase the number of conversions by adding more CTAs to your blog. As long as there are different types, formats and that go to different parts of your sales funnel .
Before you click the "publish" button for your next blog post, think about how your readers can take the next step in learning about your business.
Okay, and which CTAs will help move you to the next step of the buying journey?
Below are 8 ideas where you can start!
You don't need to use all types of CTAs in each of your blog posts. However, all must be considered. 
#1 Smart CTAs Below Posts
At the end of your blog posts it's important to have a Call To Action that leads your readers to action.
But, all types of people visit your blog – and you don't want to give them all the same content, right?
Give the right content to your visitors, leads and customers. Use the " Smart CTAs".
What is Smart Call To Action?
Smart CTAs are based on where people are (and if they are) in your sales funnel database or what contact list they belong to, your leads or customers can see different CTAs.
In this way:
Visitors will only see the content that will convert them to leads;

Leads will see content that converts them into 

qualified leads;

Customers will only see content that makes them brand evangelists.
You can see this in action below. Note that there are three different types of CTAs based on what stage of the purchase cycle it is at.
A random visitor to your site (someone who hasn't filled out a form yet) views a CTA that leads to an SEO quote offer;

A lead sees an SEO goals sheet with Hubspot products;

If you serve custom content to each audience, you can increase conversions across the entire funnel – not just a part of it.
["source=agenciapomar"]