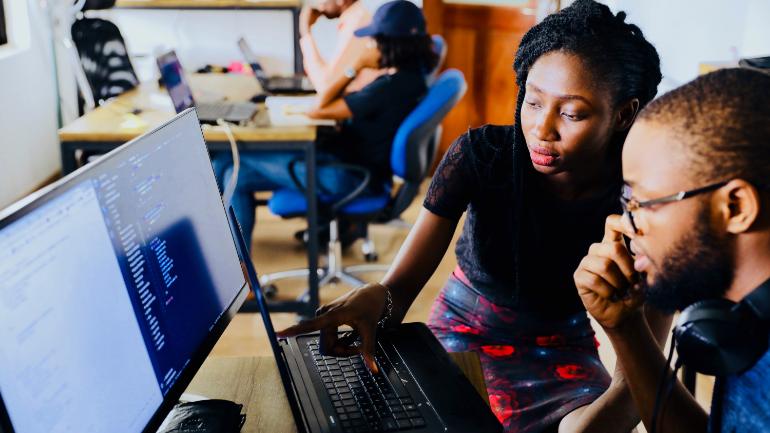 Computer science and electronic engineering courses continue to be hugely attractive to Indian students choosing to study in the UK.
Computer science and electronic engineering courses continue to be hugely attractive to Indian students choosing to study in the UK because of the exciting possibilities of the latest technologies and the job opportunities they offer.
These courses can lead you into incredibly exciting careers where you might be helping to create anything from self-driving cars through to the collaborative robots or co-bots' of the future which will work alongside humans in factories, homes, farms, and extreme environments.
Of course India's space programme is inspiring today's students too and agriculture technology is another area which is incredibly important to India's future economy, and thus, attracts student interest.
Courses mixing tradition and innovation on the rise
You will find many Indian students choosing traditional computer science courses as they know they lead on to good jobs.
You will also find a huge growth in applications to courses which link in with fast emerging related sectors such as data science, robotics and artificial intelligence (AI). There is also a thirst for courses which allow you to link together all these technologies.
At the University of Essex there has been an upsurge in applications from India across all its faculties, but around 25% of applications are still for technology courses related to computer science, electronic engineering and data science.
In my own research area I've seen very strong interest from international students in the MSc Robotics and Intelligent Systems.
Data science skills are in demand
You can see the value of data science skills in the world around you. Virtually every sector is being transformed by the use of data.
Courses are now helping you develop the techniques you need to model and manipulate data.
This can be incredibly powerful as intelligent use of data now guides so many political, financial and social decisions that shape our modern society and is driving the growth of the economy and success of businesses.
Make your degree work for you with placement
If you are considering your options at a UK university you are likely to be very interested in the work placement options which will develop your skills for your future career in the workplace.
Our university has seen huge interest from Indian students in master's degrees with professional work placements which allow you to put your skills and ideas into practice. These two-year courses include an MSc in Data Science with Professional Placement.
If you're interested in a particular university make sure you investigate these options as they can give you a competitive edge after university.
New course options for new technologies
If you are excited about the potential of technology, you should look for innovative courses covering the very latest developments. Many universities now offer data science courses.
At Essex the first UNESCO Chair for Data Analytics Professor Maria Fasli is a member of the academic team and she is particularly interested in nurturing data analytics skills, research and capacity in developing countries.
UK universities are also continuing to innovate with new courses. For example, Essex is one of the only universities in Europe to offer a BEng in Mechatronic Systems which will enable you to develop the sophisticated intelligent systems we are so reliant on in the modern world.
Benefits of learning from real researchers
In many UK universities, including ours, courses are informed by the latest research work of academics. UK universities are at the forefront of many cutting-edge sectors so you'll be taught by academics who are leaders in fields like AI, robotics and data science.
Many of these academics are working with companies to put research into practice in new products. This often also delivers job opportunities for graduate students.
Essex, for example, is one of the leading universities in the UK for Knowledge Transfer Partnerships, funded by the UK's innovation agency Innovate UK. These partnerships connect private companies with university researchers and many of these projects are linked to AI and data analytics.
Unleash the future by knowing how to use technology
If you can develop the right skills, tech businesses will want you. Then you can really take advantage of this powerful trend towards the use of AI, machine learning, robotics and data analytics and the huge enthusiasm amongst companies and other organisations to unleash their full power in the future.
["source-indiatoday"]