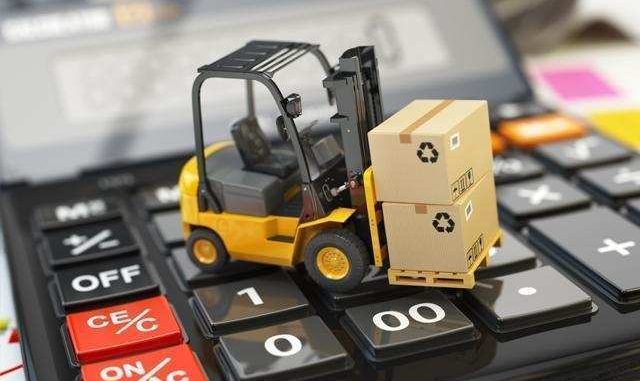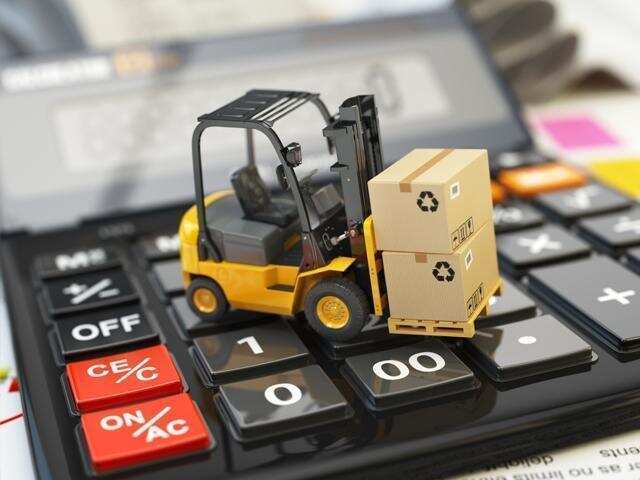 Carlyle and Tiger Global-backed ecommerce logistics startup Delhivery has acquired the Indian business of Dubai-based logistics firm Aramex, driving consolidation in the ecommerce logistics space.
The Gurugram-based ecommerce logistics company will take over its local operations effective March 1, 2019. The size of the deal could not be ascertained.
In an email to customers, Aramex India country manager Hector Crasto said: "Aramex is entering into a strategic relationship with Delhivery, who shall take over the domestic business of Aramex India. Accordingly, effective March 1, 2019, Aramex India will be discontinuing its domestic operations."
Crasto wrote that Aramex in India will focus on its global competencies of express and freight and will continue the international business in the country. "However, as part of our strategic arrangement the pick-up/delivery of the shipment in India shall be done by Delhivery," the email said.
Aramex didn't respond to queries. Delhivery declined to comment.
Delhivery, one of the most-funded logistics startups in the country counts Carlyle, Tiger Global and Fosun International as its investors. It operates more than 30 fulfillment centres in 12 cities and has 21,000 people.
It has raised $260 million so far from investors. In the last round in March 2017, which saw the entry of the Carlyle Group, Delhivery was valued at about $800 million. In FY18, Delhivery's revenue increased 42% to ₹1,070 crore, while its net loss rose 9% to ₹684 crore.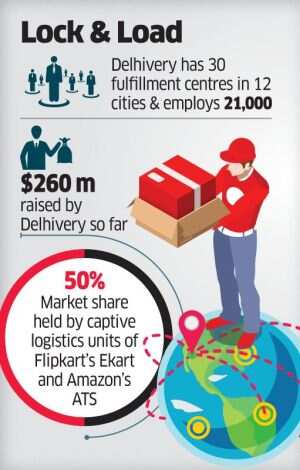 Ecommerce industry executives said the deal is the first sign of consolidation in the ecommerce logistics space. "Delhivery is positioning itself as a one-stop shop for end-to-end operational solutions in ecommerce. Competitors like Blue Dart and Ecom Express, amongst others, are going to face a tough challenge," said Kaushal Goyal, cofounder and COO of online craft brand ExclusiveLane.
Aramex, a Dubai-based logistics service company founded in 1982, acquired hyperlocal delivery services platform Grab in India about three years ago to boost its third-party, last-mile delivery services, especially for businesses such as restaurants, ecommerce companies and retailers. However, an industry executive said, it was more focussed on courier operations in India and was not able to compete in the ecommerce space.
According to a 2018 report by Deloitte, many startups such as Delhivery, Ecom Express and Xpressbees are catering to the fulfilment demand of ecommerce logistics. "These contribute 25-30% to the total ecommerce express segment," it said. As per industry estimates, the captive logistics units of the two biggest ecommerce marketplaces — Flipkart's Ekart and Amazon's ATS — control 50% of the market.
The Deloitte report said some of these companies are venturing into the B2B express business to diversify into newer opportunities and de-risk their businesses. India's logistics industry, excluding rail freight and port handling, is currently estimated to be worth about ₹7.5 lakh crore, with organised companies accounting for just 12% of the market.
["source=tech.economictimes.indiatimes"]