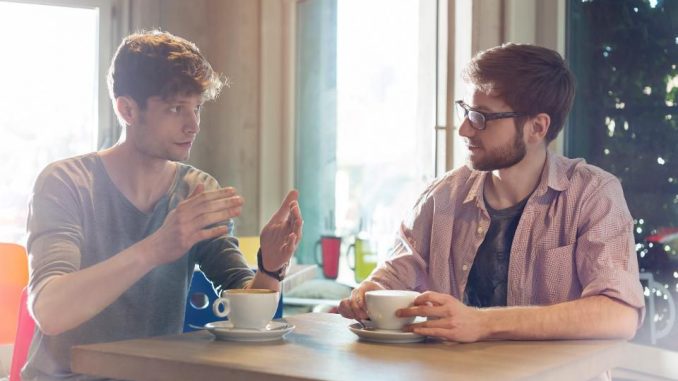 My son just completed his two-year service in the Peace Corps. Our family is proud of him and his commitment to others. But now he is home, and considering his future.
A Peace Corps experience is valuable in many ways: Volunteers adjust to new and often challenging environments, develop self-confidence in working with different cultures and under sometimes inhospitable conditions and, most importantly, learn to be flexible and manage their own work and projects. He is part of a tradition of young people giving service. In 2015, the Peace Corps received almost 23,000 applications — the highest number in 40 years. And even though there is no age limit, the average age of Peace Corps volunteers is 28.
Often considered the "domestic Peace Corps," AmeriCorps employs some 75,000 Americans annually, of which about 2,200 serve in the National Civilian Community Corps and FEMA Corps, both designed for people ages 18-24. College graduates are also exploring job sites like Idealist.org to search for "volunteer" experiences that offer them the opportunity to give back to their communities — be it their local ones, or ones farther afield. Some of these programs are well known, like Teach For America, which places graduates in low-income schools for two years, and City Year (an AmeriCorps program) where young people have the chance to work as mentors with needy youths. Others are religiously affiliated: Virginia Sen. Tim Kaine, at age 22, took a leave of absence from law school and worked in a Honduran village as part of a Jesuit program for nine months.
But coming back to their communities can present challenges for volunteers. Besides possibly having to re-adjust to living with Mom and Dad, the contrast between the often deprived and poor environments they have worked in and their homes may be difficult to reconcile. Often, volunteer work is all-consuming, and now having to look for a traditional "9-5" job may be difficult to navigate.
So as a career coach and a dad, here are some modest suggestions for making the transition to a career after service work (and I recognize that it might be Mom and Dad who are reading this).
1. Remember That It's A Transition, Not A Leap
There is no rush. Unless, you are dealing with immediate financial or personal needs, transitioning to a career should be a deliberate process. Of course, you can obtain temporary work not related to your field (such as the many barista jobs out there), but for a position that reflects your values and skills, you can be selective. In the meantime, you can take on a project or job just to get back into a routine, stay engaged and feel like you have a place to be on Monday mornings.
2. Seek Out Friends, Colleagues And Family
You are not the only person who has gone down this path. Likely, you have friends from college or colleagues you have met in other situations who might be helpful in providing you direction. Don't forget former bosses, past professors and, yes, even a family member or two. A good strategy might be to engage on LinkedIn and share information about your status and interests. Schedule time for coffee with friends to catch up and share your ideas and aspirations.
3. Stay Physically And Mentally Healthy
It's important to stay at the top of your game. Develop a healthy regime: Eat well, exercise, be mindful, mediate and do things that improve your stamina and outlook. Coming back from an intensive experience is an adjustment. Your past two years (at least in my son's case) have been in an austere and at times isolating environment. You may have witnessed economic deprivation and had life-changing cultural experiences. Being back might be hard for you. You might feel anxious about the change. As such, pay attention to how you are feeling, and seek out professional help if needed.
4. Rely On Resources And Advantages Available To You
Peace Corps volunteers and some AmeriCorps workers have noncompetitive eligibility status for federal government jobs. The National Peace Corps Association welcomes returned volunteers and hosts an annual conference. AmeriCorps alumni can take advantage of career service and education support resources. Regardless of your volunteer experience, there is now a network of alumni that you can access to seek out advice and informational interviews.
5. Develop A Plan
Planning is important, but a plan doesn't need to be elaborate. It can be written on a napkin. It can be informal and amount merely to things you want to accomplish in a particular week. A plan could include a specific number of organizations or online job boards you want to check out. Or a certain person you want to connect with. Or a specific training or event you want to attend. Or a specific number of times you want to go to the gym. What is important is that it be followed (but it can be revised, too).
Today, college graduates are recognizing the need to engage in intensive, sometimes overseas, service experiences. Whether it's the Peace Corps, AmeriCorps or some other type of service, after completion, there will be a need to refocus, adjust and plan for the future.
["source=forbes"]