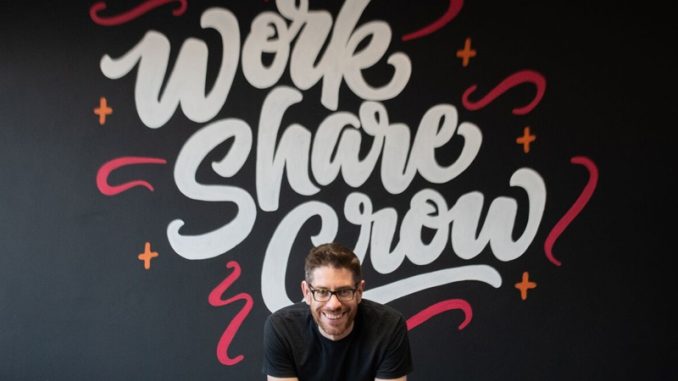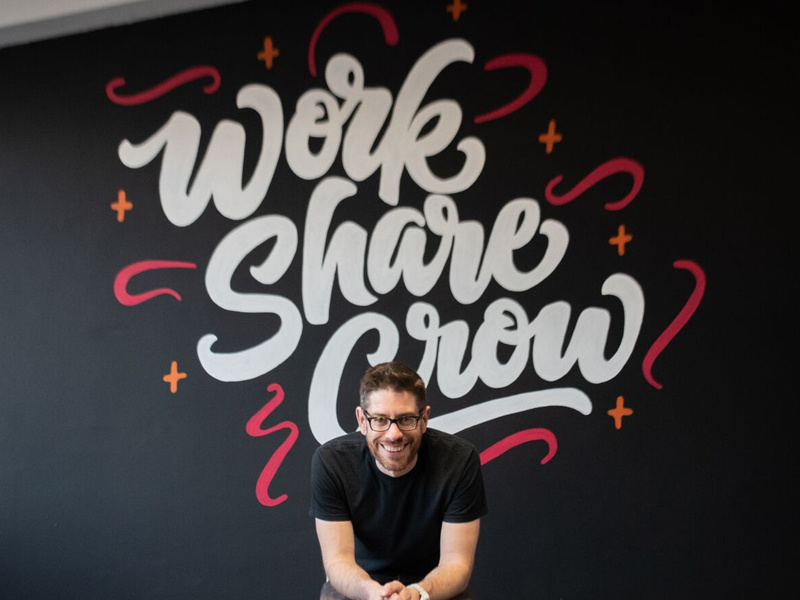 This week, Dribbble & Creative Market teamed up to launch a new marketplace channel allowing designers like you to find and sell digital goods right on Dribbble! The marketplace channel will also enable Dribbble creators with digital assets to sell, to reach millions of potential customers on Dribbble and Creative Market with one seamless shop owner experience. Learn more here.
Today, hand-lettering artist and veteran shop owner Ian Barnard drops by to share his shop story and top tips for designers who want to earn extra income selling digital goods.
My name is Ian Barnard and I'm a hand-lettering artist and calligrapher from the UK. Since 2013, I've been drawing letters, logos, and type for various brands and organizations. I have a passion for inspiring, entertaining, and helping people to get better at their lettering skills through videos on my social channels. I also make and sell digital products like brushes for the iPad, typefaces, and texture kits.
Tell us the story behind your shop. What inspired you to start selling digital goods?
When I was in my first year of freelance I needed some alternative ways of getting income rather than just relying on client work—especially with a young family to provide for.
Having just started my journey in calligraphy and lettering, I was really fascinated by everything to do with typography, and I was posting all my creations to social media daily. Some of these creations were vintage logos, which I then turned into templates that other designers could purchase and use.
When you make your first dollar online, you catch the bug for selling and seeing what other products you can create that people will want to buy from you.
How has your business evolved since its inception?
For a while, my store was only bringing in a few hundred dollars per month. That all changed when I took a product that I'd originally made for myself and turned it into a digital product that others could purchase. It solved a problem, which has been the running theme for my best-selling products.
Overnight, this product did so well that it brought in more money than I'd earned from client work that month. It's called TexturePress and it enables people to add stamp-like textures to their lettering work in Photoshop.
Overnight, this product did so well that it brought in more money than I'd earned from client work that month.
This led me to create more products following this formula of helping people give their own work certain looks. I went on to create a similar product called VectorPress which alleviated the frustration of working with textures in Adobe Illustrator. Other products that have sold really well for me are a number of typefaces I've made Smoothy and Northern Soul and a more recent one called Grid and Letter Builder. These are brushes that help people to make amazing compositions and keep their letters consistent.
How has selling your digital goods impacted your career?
Selling digital goods has enabled me to pursue my passion for lettering full-time and no longer have to trade my time for money. By having passive income from digital products, I can earn money without being at my desk, freeing me up to spend more time with my family and work on projects that excite and inspire me.
In your opinion, what's the key to running a successful shop?
Regularly push out new products to help bring people back to your store. Create content or artwork with the goods you sell, as this is a great way to promote them without doing the in your face "PLEASE BUY MY PRODUCT!".
Respond nicely to customers, especially when they're angry because they can't get something to work. Ask your customers what they struggle with and turn those frustrations into products, instead of coming up with random goods to make that may or may not sell well.
What's the best piece of advice you've ever received as a designer or business owner?
Don't overthink things. Push out the product, get feedback, and iterate. The advantage of a digital product is that you can go back and change things. The hardest thing to do is just start. Once you have momentum you can achieve more than you think.
What advice do you have for designers considering selling digital goods?
Create great preview graphics for your goods — For example, a book cover or a thumbnail on YouTube or Netflix. People are drawn in by the presentation. So make it extra special.
Go the extra mile — Don't expect everyone to know exactly how to use your product. Make sure you supply great instructions, tutorials, and video walkthroughs. If they have a great experience with one of your products then they are more likely to purchase another one.
Don't forget promotion — Making a product is just one step in the process. People need to know it's available. Create content for social media around the products you're selling. Document your process of making it to build trust through videos and blog posts. Collect reviews and customer work to show how it's being used.
What excites you about Dribbble's Marketplace launch in partnership with Creative Market?
My art and my products go hand in hand so having a place where people can directly go on the site makes it easier for them to make a purchase and easier for me to promote it. Whenever I release a product, Dribbble has been my go-to platform to tell others about it, and now having it actually on the platform through Dribbble Marketplace will really help the customer experience. ■
["source=dribbble"]