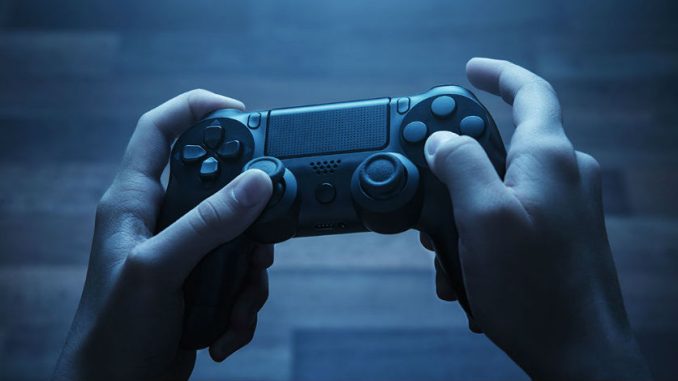 Gaming has forayed into the mainstream sports category, owing to the massive surge witnessed during the nationwide lockdowns. It has now become the primary source of entertainment globally. What was erstwhile considered to be a subset of sports has now arisen as a complete industry in itself.
Since the time animated pixel have made an appearance on our screens, the online gaming industry has been on an upward trajectory with developers on a mission to create a truly immersive world. With tech advancements, we are moving closer to a world where blocky scenes are turned into photo-like depictions which are almost lifelike. Digital games were already rising as a favorite pastime prior to the global pandemic; however, the global crisis catalyzed the whole process as it disrupted physical forms of entertainment.
By the end of 2021, the online gaming industry is estimated to earn nearly $1194.8 million worth of revenue. The increasing bandwidths, which make online games engaging and immersive, have resulted in an incredible global growth of gaming revenues – from $20 billion in 2010 to $160 billion in 2021 – which is much more than other sources of entertainment such as movies, music and books. Also, it is projected that by early 2022, about 2.7 billion people are likely to become gamers.
Gaming is doing a lot more than just replacing other forms of entertainment. It is creating a next-level digital three-dimensional environment wherein people can also interact with each other freely, develop good and riveting content, as well as pass on the knowledge to others in unique and innovative ways. Built by an ingenious class of coders solely for the purpose of playing, these platforms are dramatically shaping and reshaping the future of the virtual world.
Adding to the views, Yash Pariani, CEO and Founder, Indian Gaming League, India's most popular competitive gaming and eSports league that hosts gaming tournaments online, says, "The upcoming trends in the online gaming sphere reflect exactly what players want. Alongside a rise in the usage of smartphone for gaming, the rollout of 5G too will influence the kinds of games that developers will be creating in 2021 and beyond. I personally think augmented reality (AR) and virtual reality (VR) has immense potential, especially because these technologies are highly accessible and blend real and virtual worlds, reaching out to and tapping into wide audiences with new immersive experiences."
Sharing his views on the exponential rise of the gaming industry, Mr. Varun Mahna, Founder & CEO, Dangal Games, a leading online gaming app, said "From the initial stages of Covid-19, we have seen the audience feel fostered towards the online gaming platforms in absence of entertainment options. The increasing internet penetration, 5G network, and broadband expansion is playing a huge role in the emergence of the gaming sector. There are more people joining online gaming communities in the traction of streaming, as it provides a massive opportunity to monetize the passion. This is going to be a strong reason for the saying "Gaming is the future". Also, the forecast for the online gaming industry in India in terms of revenue is also bright. According to Delloite, the CAGR of the gaming sector is expected to grow by 40% to $2.8 billion by the year 2022."
["source=businessworld"]