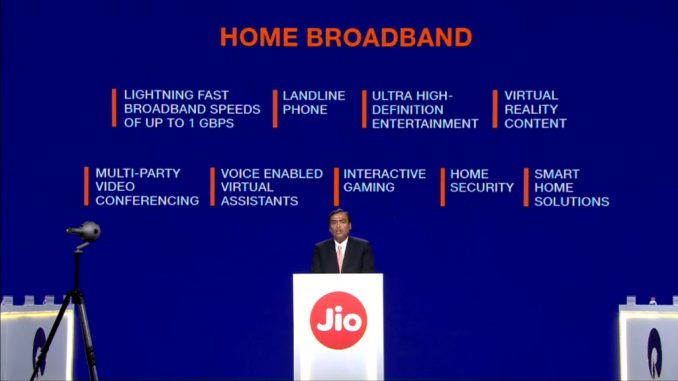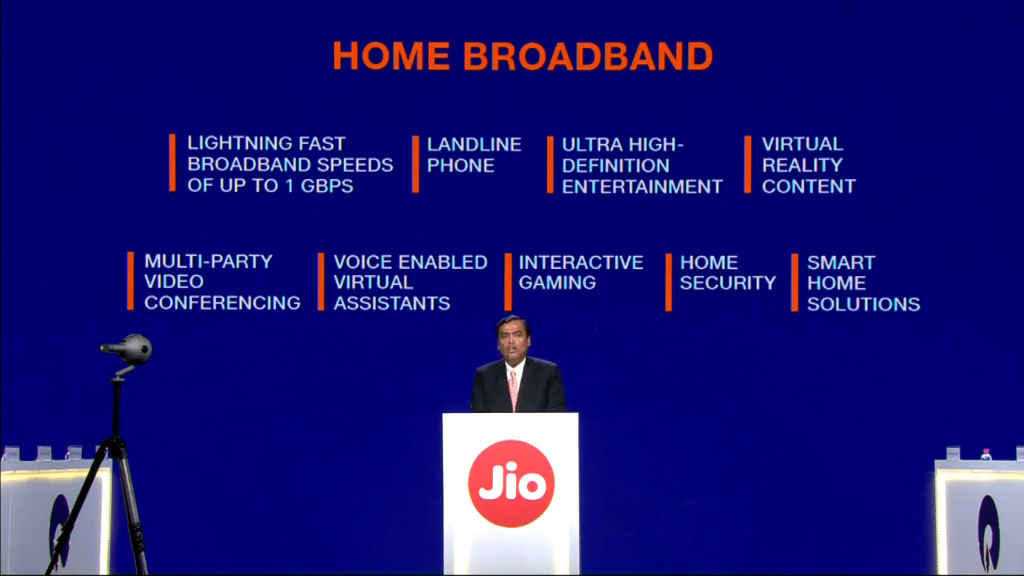 At its 42nd annual conference, Jio announced it will be rolling out its TV broadcasting service bundled with JioFiber, Jio's fiber-to-home broadband service. The JioFiber service will begin commercial service from 5th September. While Jio was bundling the set top box along with the broadband service as part of its trial period, it's not confirmed whether that will be the case going forward. Nevertheless, Jio's 4K Set Top Box will break new ground once it launches commercially. It's more than just a broadcast receiver. Instead, the set top box will let you play and stream games, call any operator or device, including video conferencing and watch the latest movies on the day of release.
Reliance Jio Chairman Mukesh Ambani announced the company plans to reach 15 million households and 20 million establishments in the next 12 months across the country with Jio's home broadband service. The set top box will also be offered to local cable operators and will offer the largest bouquet of channels to customers, according to Ambani, in ultra high definition and double up as a smart home hub. Jio said it now has stakes in three local cable operators — Hathway, DEN and GTPL.
Furthermore, the set top boxes will be able to host video conferencing to just about any device with a Jio connection. Reliance showcased a live demo of the service where a set-top box was able to make a call to a phone right from the conference. So far, it looks like only four people can be part of a single session.
The set top box will also support 'console-grade' gaming. We saw a live demo of FIFA 2019 on stage with zero latency. It's unclear what gaming platform it supports, but Jio said the box supports every gaming controller and has an in-built graphics card.
["source=digit"]