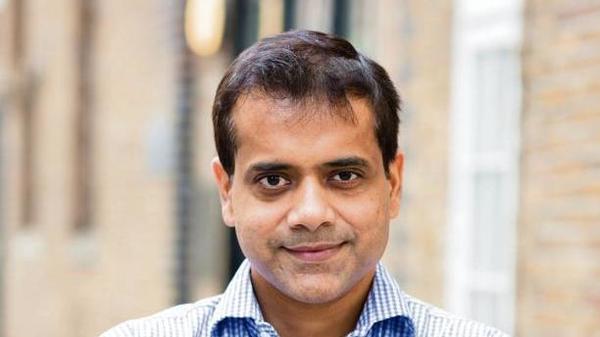 BENGALURU: From a capital allocation standpoint, India is an important market for South Africa's internet and media giant Naspers, which has made several investments in India, including in food delivery firm Swiggy and ed-tech company Byju's. Recently, Naspers backed social commerce company Meesho, leading a $125 million round. In an interview, Ashutosh Sharma, head of India investments for Naspers Ventures, shares his views on the company's investments and strategy in India. Edited excerpts:
What drew Naspers towards Meesho?
Naspers always partners with companies that are tackling large society issues— that's why we have looked at education and then commerce. A large number of people are now transacting online. Meesho, for us, was interesting because it hit that sweet spot, as they are able to make commerce available to the next 500 million internet users. It's also a very unique Indian solution that mimics the offline shopping behaviour online. Moreover, the social impact angle also got us interested—the impact this platform has had on its resellers, who are homemakers, students, and small retailers, was great to see.
Naspers has made a big bet in the Indian food-tech sector through Swiggy. How do you see the sector evolving and what is your view on the rivalry between Swiggy and Zomato?
Food-tech has come a long way since the time we first invested in Swiggy—look at any metrics, such as orders per day, etc.—all have grown astronomically since we came in. However, I still think food-tech in India is in early stages and has a long way to go.
If I switch on that forward-looking lens, there are a bunch of macro factors—such as digitization, growth of mobile— and then you overlay that with artificial intelligence (AI), which makes order processing much easier and also lowers the cost per order.
With all these things put together, I am very hopeful that there's a lot more to come for food tech.
Do you see space for more players in food-tech?
It's early days and, therefore, there's space for some players who can come up with a better product. But at this time I only see Swiggy and Zomato as the prominent players.
Could you elaborate on Naspers' strategy in India? Is there an ecosystem play similar to how Alibaba has invested, or is there some other way to go about it?
We look at every company on individual merit and that's how we decide if we want to invest.
Each company has to have these three traits—first, the market has to be big—commerce, food, travel, education, etc. Second, the leadership—the management—should be able to deliver on the large market size. Third, technology, especially the internet should be equivalent in disrupting the way the business is done in the status quo. These three things need to check the box and, of course, there's a bunch of other stuff—but basically every opportunity is a single opportunity.
Any details on the fund allocation for India?
Unlike a venture capital, we don't have any preset limit. We can come into a company early-, late-, mid-stage and could range from $5 million to $1 billion. In that sense, we have that flexibility.
That said, India is a huge focus market for us. Broadly, we will be consistent in our investment activity.
Naspers has had some great exits, including the latest one being Flipkart. What is Naspers' exit strategy in India?
We are long-term shareholders in all our companies. Unlike a fund, we are not in this for short-term exits. It gives me the flexibility of participating in an exit when it's absolutely the right time. We have been lucky with our exits, but definitely not going after them.
["source=livemint"]