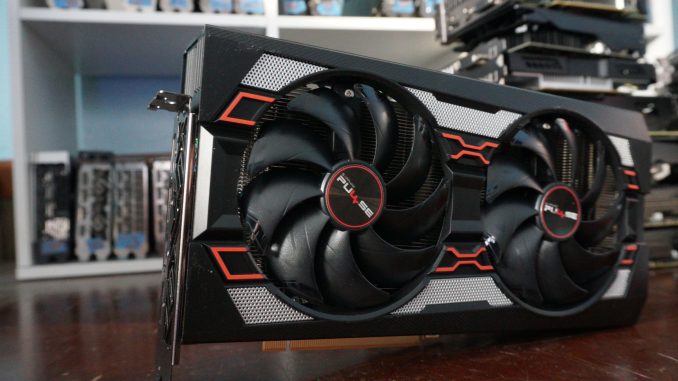 With the launch of the $279 Radeon RX 5600 XT, AMD's finishing off the mainstream push for its cutting-edge "Navi" architecture by aiming for PC gaming's sweet spot, the no-compromises 1080p arena currently dominated by Nvidia's trio of GeForce GTX 1660 graphics cards. It more than gets the job done—especially if you get the right overclocked model, equipped with a supercharged BIOS.
Yes, the Radeon RX 5600 XT can be much faster than AMD originally claimed, but you need to jump through some hoops to achieve those speeds if you're an early buyer, adding a regrettable layer of confusion.
In the default configuration announced at CES 2020, the card does a solid job of matching up with Nvidia's identically priced $279 GeForce GTX 1660 Ti. It's good! But mere days before the card's launch, AMD sent us a new BIOS for the custom $289 Sapphire Pulse Radeon RX 5600 XT on our test bench. This BIOS pushed the power limits to new levels, which allowed Sapphire to crank up the overclock on the GPU and the already blazing-fast GDDR6 memory.
Talk about an upgrade! With those unlocked capabilities, the Sapphire Pulse Radeon RX 5600 XT shifted from a solid GTX 1660 Ti alternative to a full-on rival for the $350 GeForce RTX 2060—and AMD's own $350 Radeon RX 5700. AMD says select other models will receive the turbocharged BIOS as well.
["source=gsmarena"]