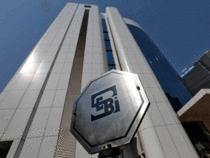 MUMBAI: The Securities and Exchange Board of India has proposed a cap on investment adviser fees and client segregation for entities providing both advisory and distribution services.
The regulator has proposed capping investment advisory fees to 2.5% of the assets under advice or a fixed fee of Rs 75,000 per year per family across all products and services provided.
Sebi said it has received several complaints against investment advisers on charging of exorbitant fees from client with false promises,mis-selling and non-disclosure of complete fees and extracting money in the name of various charges.This is the fourth time Sebi has come out with a discussion paper on segregating advisory and distribution services.It came out with similar discussion paper in October 2016,June 2017 and January 2018.
The regulator has proposed client segregation rather than business segregation of entities acting as both advisers and distributors.It has sought public comments by January 30,2020.
For non-individual entities it proposed client-level segregation at a group level,where in the same client cannot be accepted for offering both advisory and distribution services within the group of the non-individual entity.For investment advisers who are individuals to have a level-playing field it proposed that individuals may also be allowed to provide both investment advisory services and distribution services provided client level segregation is adhered to.
Sebi said payment of fees should be made in any mode which shows traceability of funds such as crossed cheques,demand draft or by way of direct credit to the bank accounts.However, fees cannot be accepted in cash.
The regulator has also proposed a hike in the net-worth requirement for individual financial advisers from Rs 1 lakh to Rs 10 lakh,while for non-individual financial advisers,the net-worth has been increased from Rs 25 lakh to Rs 50 lakh.
The existing investment advisers would be required to comply with the proposed net-worth requirement within three years,Sebi said.
["source=economictimes"]