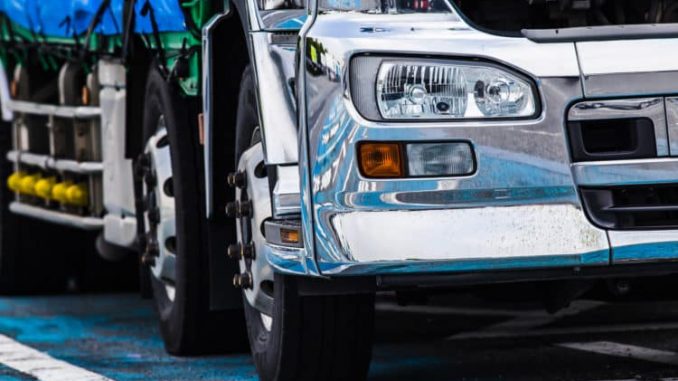 If you enjoy driving and like to spend time by yourself, you might want to consider working as a long haul trucker. The country needs truckers because there are always truck loads available for shipment from coast to coast. Although some schooling is required, it can be a great way to save money and see the country.
Truck Driving School
In order to drive truck for a living, you will need a Commercial Driver's License, and that means going to truck driving school. Training only lasts about a month and then you can start earning money for driving. There is a cost for schooling, but some companies will pay for it as an incentive to employment.
On Your Own
Hauling loads from one side of the country to the other can get boring and lonely, but some people thrive on solitude. Many truckers enjoy listening to audiobooks while they log the miles. Others choose to bring a partner with them to share the driving or even just to have someone to talk to. Some drivers bring pets along on their coast-to-coast journeys.
Save Money
Because you must keep to a schedule, driving a truck doesn't give you much time for entertainment like going to movies or eating in restaurants. Many truckers set up their living quarters so they can easily cook for themselves and trucks today often have wifi, so drivers can stream a movie or surf the web in their downtime. While this limits social interaction, you do have the opportunity to squirrel away some cash.
See the Country
You can see a lot of countryside from the cab of a semi. There is no better way to appreciate the wide-open spaces than driving across them on an interstate highway. Because of the size of the rig, however, you won't get much chance to stop at road-side stands and quirky museums.
If you are looking for a way to earn a good, steady living and don't mind solitude, give the truck driving life a try.