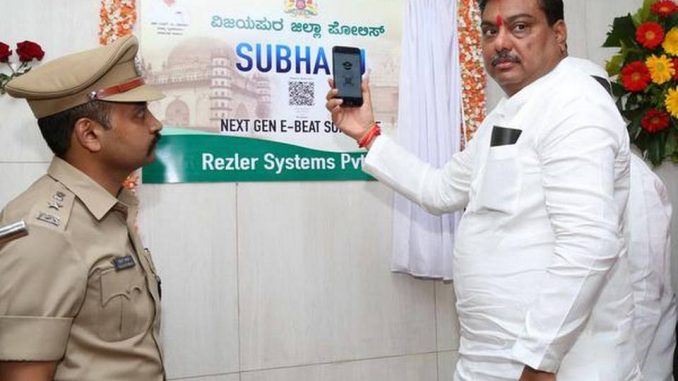 Home Minister M.B. Patil on Tuesday said his ministry would use advanced technology to enhance not only security systems, but also the efficiency of policing.
Speaking after launching 'Subahu', a software designed for improving the police beat system, he said advanced technology will help curb criminals and offenders and improve the police system. He said that on a pilot bases, the Home Ministry plans to have aerial surveillance in select areas of Bengaluru using drones.
He added that his ministry was preparing to strengthen the 'Garuda' patrolling unit of Bengaluru to bring it on a par with the national patrolling agency.
Earlier, explaining the features of 'Subahu', Superintendent of Police Prakash Nikam said that unlike the traditional beat system in which the beat police manually notes down his visits in a book, under the new system mobile phones automatically record the presence of the policeman in the designated area.
The software is already uploaded with latitude and longitude of the specified areas of the various beat. "The new system set right anomalies found in the old system which some beat police were misusing. The new system is far better and foolproof, and sets accountability on the police. Their monitoring also becomes easier," he said.
The SP said that besides sending details of the visits to the main server, the software will also automatically send SMS to home owners and individuals to inform them of the visit of the police.
"Another great feature of this system is that the server has been uploaded with photographs of history-sheeters along with their crime records. The police,while on beat, can capture the picture of anyone they are suspicious of, and the system will instantly start to match the face with the uploaded pictures," the officer said.
Mr. Nikam said that he first got this technology introduced as SP of Bidar.
Mr. Patil and district in-charge Minister M.C. Managuli also inaugurated police outposts at BLDE Hospital and at Akka Mahadevi Karnataka State Women's University.
["source=thehindu"]