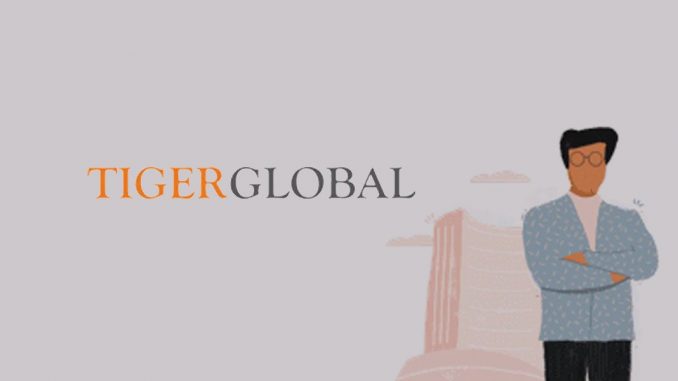 US-based hedge fund Tiger Global, after making three times of its investment in Flipkart exit last year, has been now making come back to Indian startups.
After a brief hiatus, of about two years, the second coming of the hedge fund is seemed to be mainly around SaaS and business to business (B2B) startups.
Last month, in a move away from consumer-centric startups, Tiger Global invested about $115 in Clevertap ($25 Mn) and agriculture supply chain firm NinjaCart ($90 Mn) within a period of two weeks.
Now, Tiger Global is in talks to invest up to $80-90 million in industrial goods marketplace Moglix and $20-30 million in online stock brokerage Upstox, as per TOI report. In return of above-mentioned investments, Tiger plans to pick up over 20% stake in both the firms.
Moglix is a B2B e-commerce platform that caters for almost all the need of Industrial Tools including MRO, Safety, Electricals, Lighting, Cleaning and Housekeeping, Office Stationary and Supplies, Power Tools and many more industry essentials.
It also provides AI-based solution for maintenance, repair and operation. Four years old platform, backed-by Ratan Tata, claims to provide a solution to over one lakh small and medium-sized enterprises (SMEs), and more than 250 large manufacturing houses in India.
Whereas Upstox, which is backed by Kalaari Capital, is a stock brokerage platform. It allows retail investors and institutional corporations in India the ability to invest in stocks, futures, options, currencies and commodities at lower rates.
Along with these investments, Tiger Global plans to do close about ten deal in a quarter.
One of the major factors for B2B investments is, now Indian firms are working with startups. In the last four, B2B ventures witnessed growth over three times in, as per a studyby NetApp and Zinnov. These startups have been attracting both domestic and international investors.
The investment in these startups surged by over 350% to $3.7 billion between 2014 and 2018.
The main reason that has triggered the growth is Indian B2B startups now focus on fast-growing tech sectors and harness AI, which is considered the future. They are competing globally from day one. And Tiger being early pickers of trends does not want to miss this.
In the B2B segment, Tiger holds stake startups including Saas startup Freshworks, Logistics provider Delhivery, which turned unicorn last month, Blackbuck and robotics startup GreyOrange. It has also been bullish on SaaS-based platforms. Since last November, it backed about four Saas platforms such as Fyle, Facilio, Innovapptive, and Clevertap.
Besides, Tiger Global is co-leading the first tranche of this round with a Rs 34.93 crore worth investment in co-living and home rental platform Nestaway.
Meanwhile, in 2018, the hedge fund had raised about $3.75 billion global funds.
The shift of focus for Tiger is taking place after Lee Fixel, who was in charge of Tiger Global Management's private equity business, announced his departure after 13 years to start his own investment firm in March.
Lee overall investment initiatives helped Tiger established as a prominent technology investment group.
Earlier, Tiger, during its first stint as an investor, backed several consumer-centric platforms including Flipkart, Ola, ShopClues and Hike.
While a few of its B2C hunts are still poised for bigger returns, Tiger, through its recent B2B approach, will aim to prove how big a hunter it can be.
["source=entrackr"]