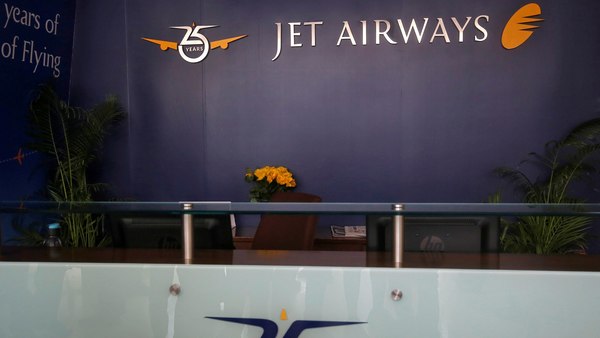 MUMBAI: The finance ministry's Enforcement Directorate (ED) has begun an initial probe into Etihad Airways PJSC's investment in Jet Privilege Pvt. Ltd (JPPL), the frequent-flyer programme of Jet Airways (India) Ltd.
The country's top economic intelligence agency is seeking to ascertain whether certain foreign direct investment (FDI) norms were violated when the Abu Dhabi-based carrier took a stake in JPPL in 2014, a senior ED official said on condition of anonymity.
"ED is examining Etihad Airways' investment in JPPL and whether there were any violations of FDI norms in the process," the official said, adding that the agency was also probing if Etihad secured the necessary approvals from the erstwhile Foreign Investment and Planning Board (FIPB) for making the investment. India abolished FIPB in May 2017.
The ED official said the agency had called certain Jet Airways officials for questioning this month to understand the structure of the deal that saw Etihad pick up a controlling stake in JPPL. "Previous queries raised by FIPB to both Jet and Etihad immediately after the deal in 2014 had gone unanswered," said the official.
The probe threatens to intensify woes for Jet Airways, which suspended services on 17 April amid a cash crunch and over $1 billion in debt. A revival of the carrier depends on securing investors to infuse funds. Lenders to the airline have called for bids from potential investors by Friday.
JPPL was incorporated as a wholly-owned unit of Jet Airways in 2012, but was hived off as an independent entity in 2014 after Etihad bought a 50.1% stake for $150 million valuing the firm at $300 million. Etihad's JPPL investment was part of its overall $600 million investment in Jet Airways announced in April 2013.
At present, Etihad has a 50.1% stake in JPPL, while Jet Airways holds 49.9%.
A spokesperson for Etihad said the airline had not yet been contacted by ED.
"Etihad acquired its share in JPPL nearly six years ago in compliance with all regulatory requirements. Any queries relating to JPPL should be made directly to them," said the spokesperson.
A Jet spokesperson said queries from Mint were forwarded to the JPPL team. JPPL and Jet did not respond to the queries till press time. JPPL managing director and chief executive Manish Dureja didn't respond to phone calls.
This is not the first time Jet Airways is being probed. ED is the third central agency to look into the activities of Jet Airways and its group firms. The ministry of corporate affairs (MCA) has begun a probe into Jet Airways and is examining its books and disclosures for potential violations of the Companies Act.
"The registrar of companies, Mumbai is expected to submit its probe report to MCA by the end of May," said another government official, requesting anonymity.
In September, the income tax department raided Jet and drafted a report in February 2019. "The investigation report has found tax evasion of over ₹600 crore. There were some transactions concerning a Dubai-based entity, which were of a suspicious nature," an income tax official said on condition of anonymity. "Commissions were paid to this Dubai-based firm which were excessive in nature."
["source=livemint"]