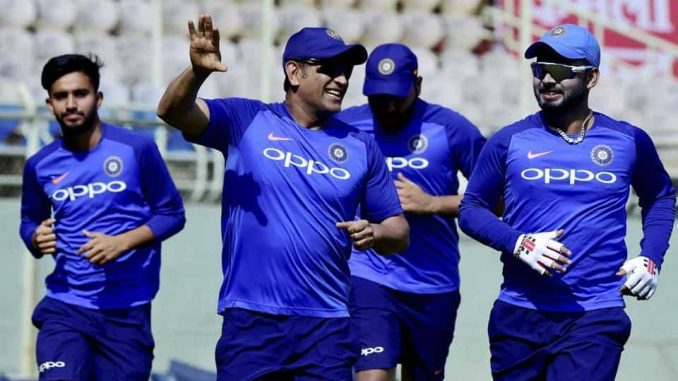 For young Rishabh Pant, the Mohali ODI against Australia was nothing short of a nightmare. He was shoddy behind the stumps, had to face the flak of the crowd and in many ways, his missed stumping of Ashton Turner was the match-defining moment in the match.

Social media was up in arms against Pant, but Rishabh Pant's coach Tarak Sinha believes comparing his ward with a seasoned veteran like Dhoni was unfair.

Pant was put under tremendous pressure by a very vocal crowd and the young man was visibly rattled. He tried to flick the ball on to the stumps, a move made famous by Dhoni, but unfortunately, conceded extra runs. This did not impress the skipper Virat Kohli, and now Sinha says that the young man should not be put under such extreme stress at such a young age.

"Such comparisons are cropping up because, like Dhoni, he (Pant) is also a wicketkeeper-batsman. But it's unfair on him because it puts undue pressure for him to perform in a particular way, and be like Dhoni. He performs the best when his mind is free," the seasoned coach told Indian Express.

Sinha also reminds fans about a young Dhoni, who was not as efficient as he is today and asks them to give Pant a bit of time to settle down in international cricket.

"There's a difference between the Pant of today and Dhoni 14-years-ago when he was making his way into the Indian team. Back then, he did not come with the kind of baggage like Pant has. There wasn't any legendary wicketkeeper whom he was replacing. The guys back then were either Dinesh Karthik or Parthiv Patel, players younger to him. So, he (Dhoni) was free from the pressure and expectations that Pant is facing today," he further added.

"Which keeper in the world hasn't missed a catch or a stumping? Even Dhoni missed catches and stumpings at the start of his career. The good thing is that the selectors persisted with him and did not drop him after one season. He improved with time to become one of the greats of the game," Sinha said.
["source=hindustantimes"]