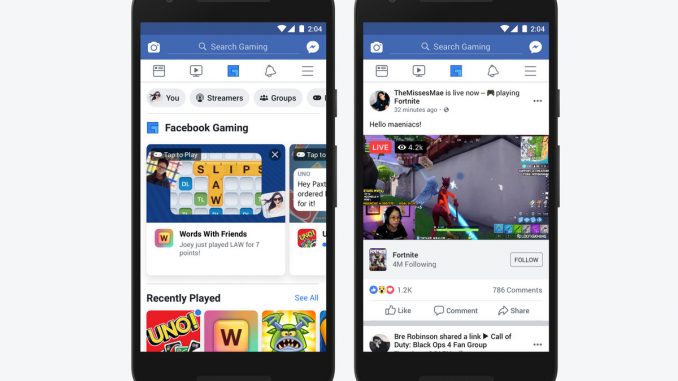 Facebook is updating its mobile app with a dedicated gaming hub where users can explore game content on Facebook. To emphasize the importance that Facebook is putting on the hub, the company is adding it to the sidebar and as an option for the customizable navigation bar in the app.
The new hub will provide a central place to play Facebook's Instant Games as well as discover new ones, watch gaming videos from streamers, and join and connect with gaming groups that are already on Facebook.
It's hard not to view the move as the company's latest attempt to capture some of the massive gaming audience that thrives on competitors like Twitch and YouTube. But it seems unlikely that an app hub on its own will be enough to tilt the scales in its favor.
Facebook is rolling out the new tab slowly, so it may not appear in your app just yet. Additionally, the company is also starting to beta-test a standalone Facebook Gaming app for Android that Facebook says would offer even more features than the current tab, indicating that its gaming push is just getting started.
["source=theverge"]