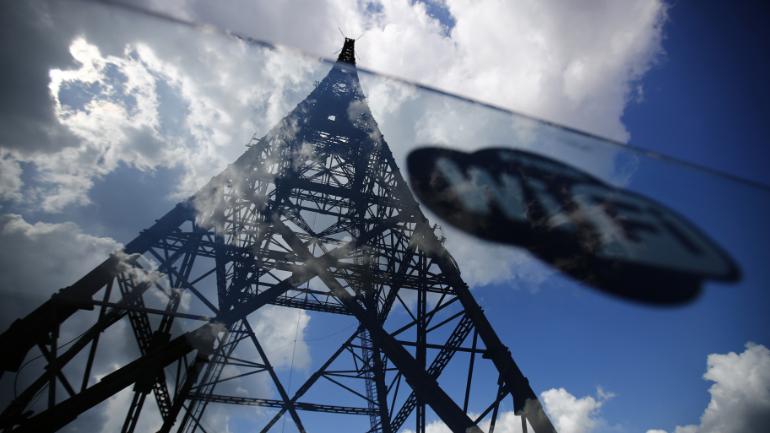 A lot has changed and a lot more is expected to change in country's broadband market in the coming few months. The news of Jio's GigaFiber service commercial roll out happening in March this year has pushed the rival companies to come up with better plans and offers. While the old players like Airtel and ACT Fibernet that offer Fiber to the home(FTTH) services have upped their game already by modifying its existing plans or by expanding the area of operation, state-owned telecom company Bharat Sanchar Nigam Limited aka BSNL has also joined the high speed braodband race now by launching Bharat Fiber.
Bharat Fiber will offer high speed data and WiFi connectivity to the subscribers. Speaking at the launch of the new Broadband servic, Vivek Banzal, Director of CFA, BSNL board said, " We realise that now customers are demanding super fast internet and have started owning more electronic gadgets and entertainment tools than ever before. So our Fiber to the Home technology has been upgraded and we are happy to announce the launch of Bharat Fiber which will be an affordable yet able to meet the huge data demand of our customers."
BSNL aims to take over Jio GigaFiber and Airtel V-Fiber with the launch of Bharat Fiber. The online bookings for the Bharat Fiber have already begun on the BSNL portal. The service is said to offer 35GB data per day at price as low as Rs 1.1 per GB. The company says that its fiber connectivity provides fix access platform to deliver the high speed broadband from 256 Kbps to 100 Mbps.
— What is BSNL Bharat Fiber?
Before understanding Bharat Fiber, it is important to understand what is the FTTH service. Fiber to the home or FTTH is the technology of bringing high-speed internet services using fiber optic straight away from the operator's switching equipment to a home. BSNL Bharat Fiber will deliver high speed internet service at home using optic fiber replacing the existing cable infrastructure. The company will extend fibre from its nearest Central Office (CO) location directly or through franchisee and install HONT and battery backup at the customer's identified locations. The services such as voice, broadband, IPTV etc will be enabled as per the customer's selected plan.
— How to get BSNL Bharat Fiber?
BSNL has started taking bookings for Bharat Fiber via its online portal. Go to the BSNL portal and click on the Fiber broadband option given on the left side of the page as sixth option. Tap on Broadband tariff and you will see the "Register online" option at the top right next to the download form option. Tap on it and follow the instructions. We tried to register but the link to "Register online" page was broken at the time of writing this article. There are no words on when will the service reach out to the user after the registration.
— Is BSNL Bharat Fiber available in all cities?
For now the Bharat Fiber is available in select cities only. The list shows that the service is available in 11 cities of Andhra Pradesh, one city of Bihar, three cities of Chhattisgarh, eight cities of Gujarat, four cities of Haryana, two cities of Jharkhand, ten cities of Karnataka, six cities of Kerala, six cities of Madhya Pradesh, 11 cities of Maharashtra, one city in Odisha, Pondicherry, five cities of Punjab, Kolkata, two cities of Uttarakhand, nine cities of UP, five cities of Tamil Nadu and ten cities of Rajasthan.
— What does the Bharat Fiber set up include?
The BSNL engineers will install a modem called Home Optical Network Termination (HONT) with 4 Ethernet ports each of 100Mbps and 2 normal telephone ports at your home. Each 100 Mbps ports will provide broadband, IPTVs, IP Video call and leased line etc as required by the customers. The company is also giving a power back unit having full load backup of four hours and normal backup of three days along with the HONT.
— What are the internet services you can enjoy over Bharat Fiber?
The internet services over Bharat Fiber, as mentioned on company's website are- TV over IP Service (MPEG2), Video on Demand (VoD)(MPEG4) play like VCR, Audio on Demand Service, Bandwidth on Demand (User and or service configurable), Remote Education, Point to Point and Point to Multi Point Video Conferencing, virtual classroom, Voice and Video Telephony over IP: Connection under control of centrally located soft switches, Interactive Gaming, VPN on broadband, Dial up VPN Service, and Virtual Private LAN Service (VPLS).
— Is there an activation or installation charge for Bharat Fiber?
No, the there is no cost for activation or installation charge. However, you have to pay Rs 500 as one time security deposit for the Optical Network Terminal (ONT) which is refundable on return of the ONT in working condition. The ONT charges when taken on rent is Rs 90 per month and Rs 1080 per annum. This is if you take only the ONT. ONT along with ADSL WiFi modem charges will cost Rs 200 per month and a refundable security deposit of Rs 1500. Any DSL Broadband plan worth Rs 375 and above is applicable on Bharat Fiber (FTTH).
["source-indiatoday"]